I do agree with Larry!
The cable was the issue, it really did not look that bad!!
Also you can see the engine mounting bolt came loose and backed out!
With the bent clutch arm that bolt is a PITA to tighten/loosen!
I did tighten the bolt back up. The bent arm also makes it difficult to
get the wing nut started because it is so close to the bolt head!
It got dark, I was tired so I will finish it today!
I need to find a way to pull the clutch arm back while I put the wing nut on!
I can only get one arm up there at a time!
I had 5 clutch cables here at the house;
2 were to long, 1 was for a bug, and 2 were the right length!!
Question: 1. Are the clutch cables on early (56-58) buses different length that 64-67?
2. Are the bay's clutch cables different length than a later split?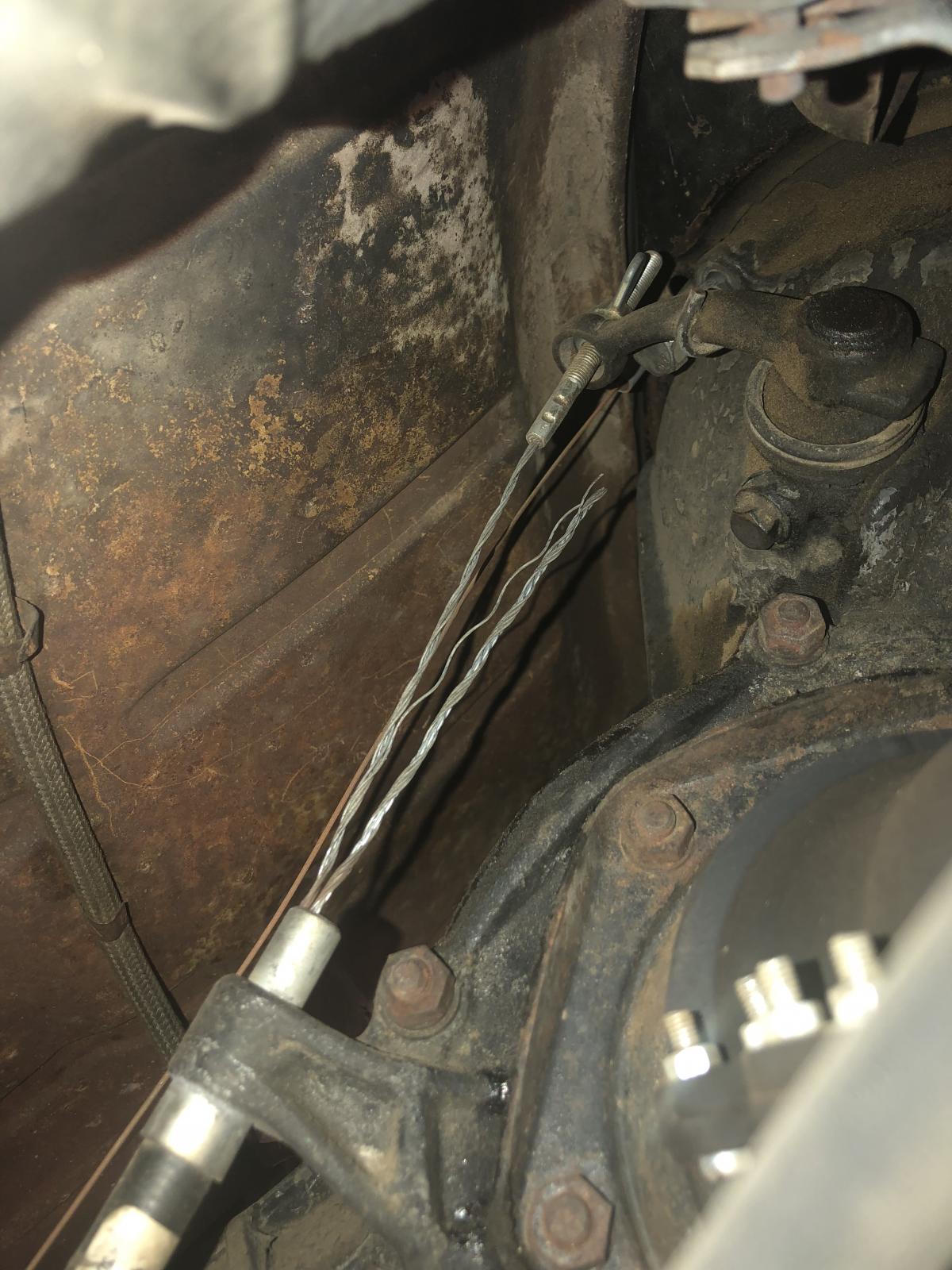 .