So I installed the AC Industries Disk Brake conversion kit on the SO42. What a difference in stopping power. Super easy to install and everything is included in this kits except brake fluid and grease.
This is the part of the 15" wheel that hits the caliper...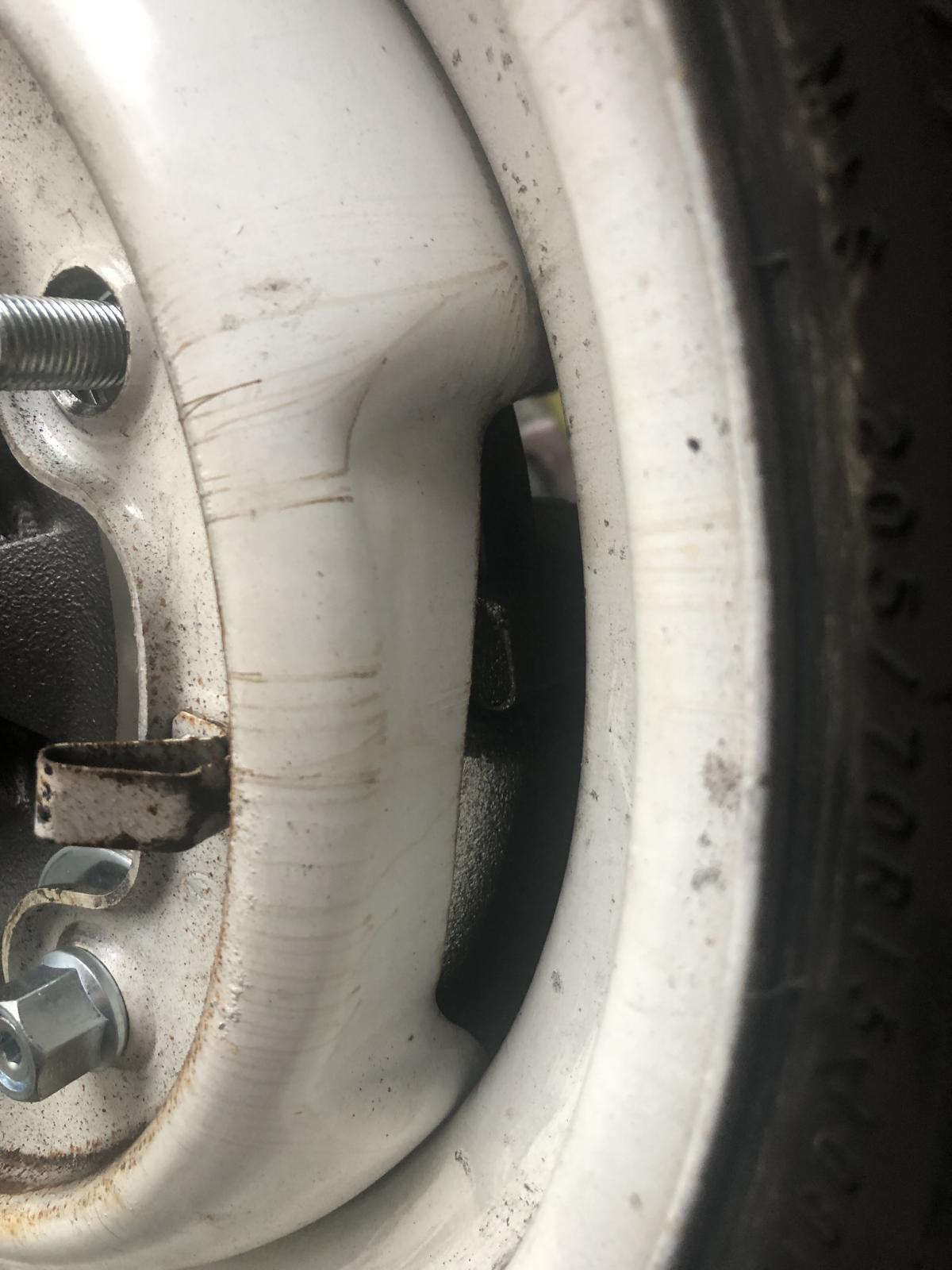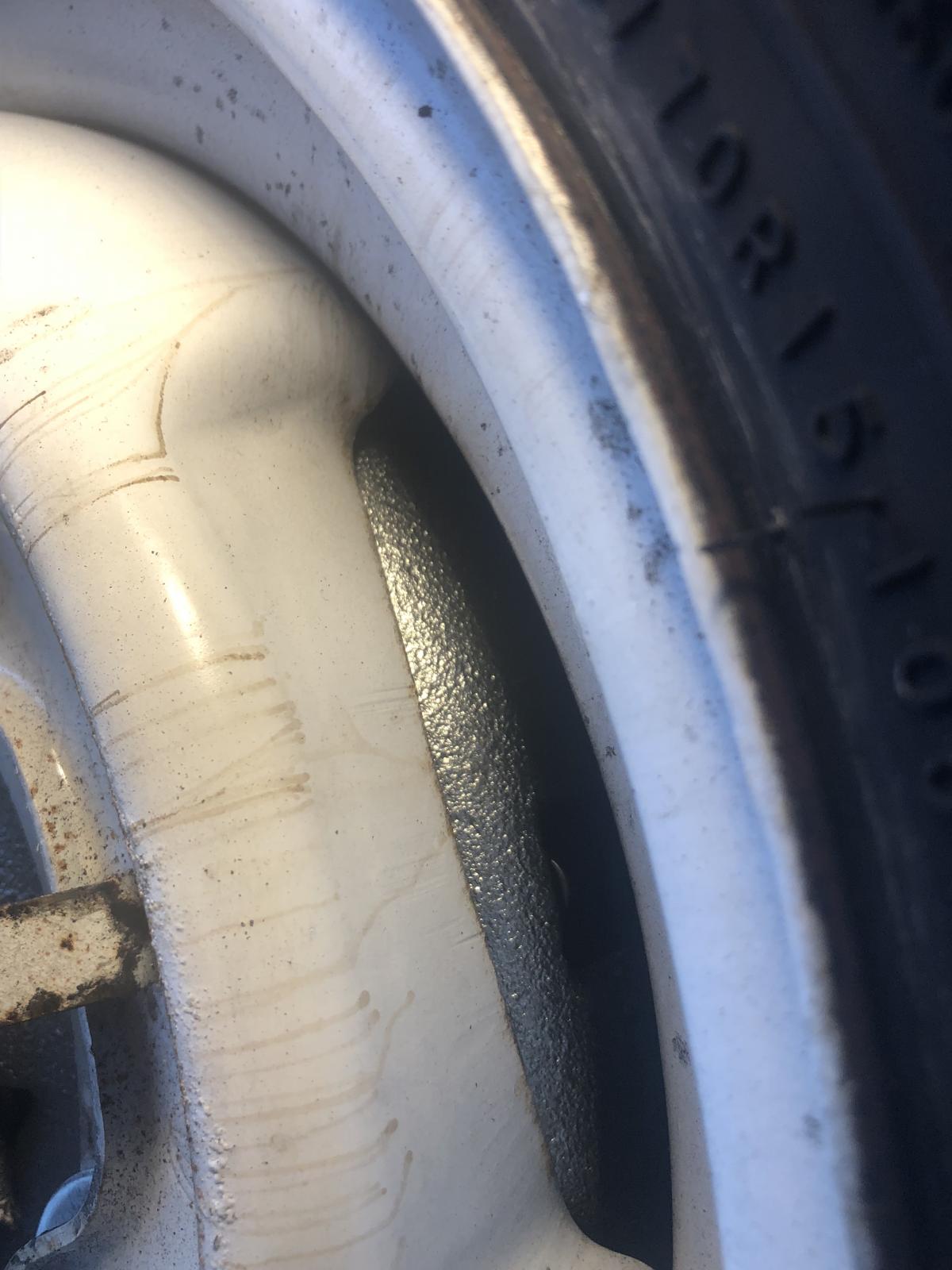 I am pointing to where the stock 15" wheels hit on the caliper and the washers that I have to use if I do not want to grind my calipers or my wheels to make them work...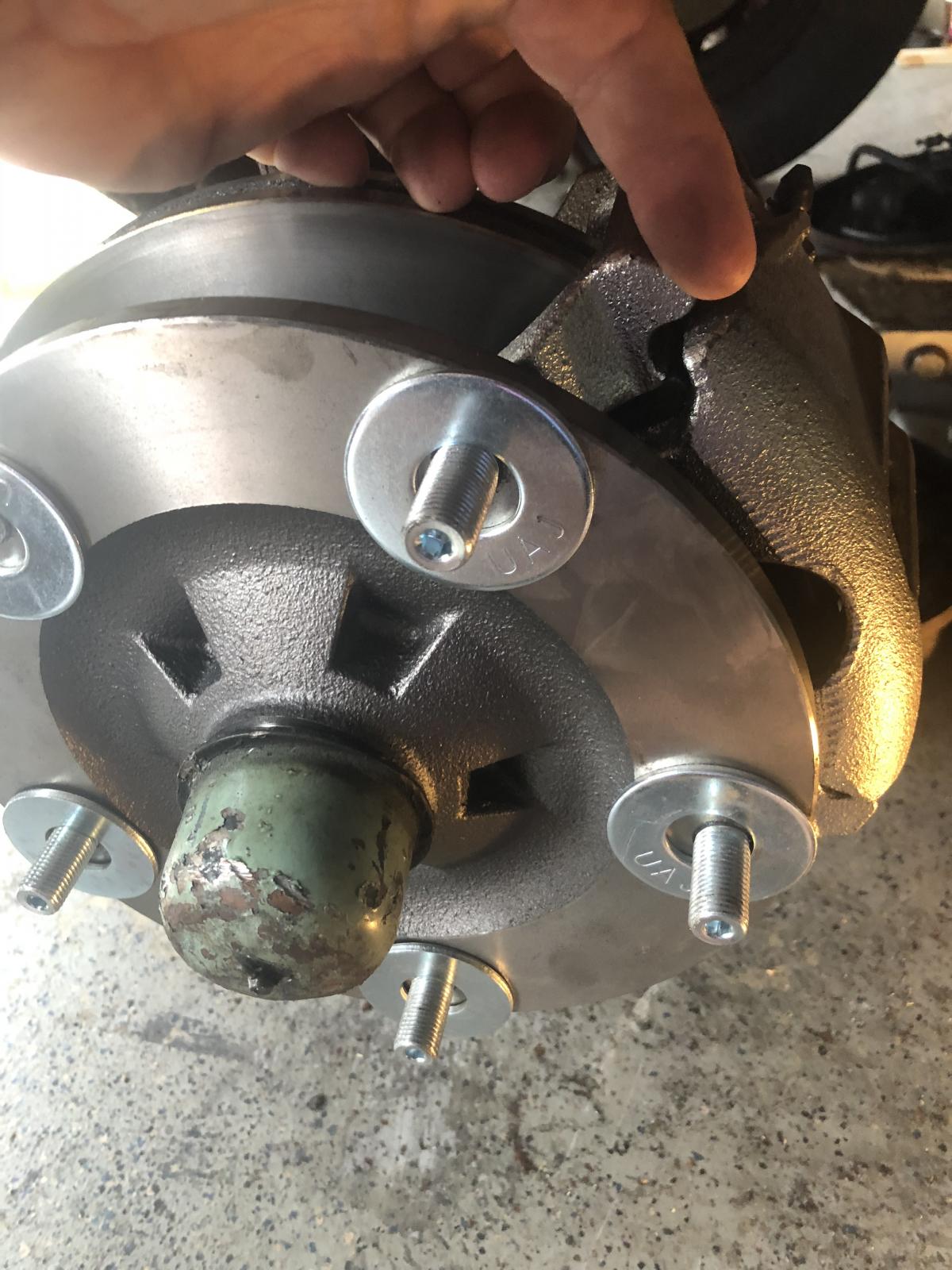 These calipers are meaty...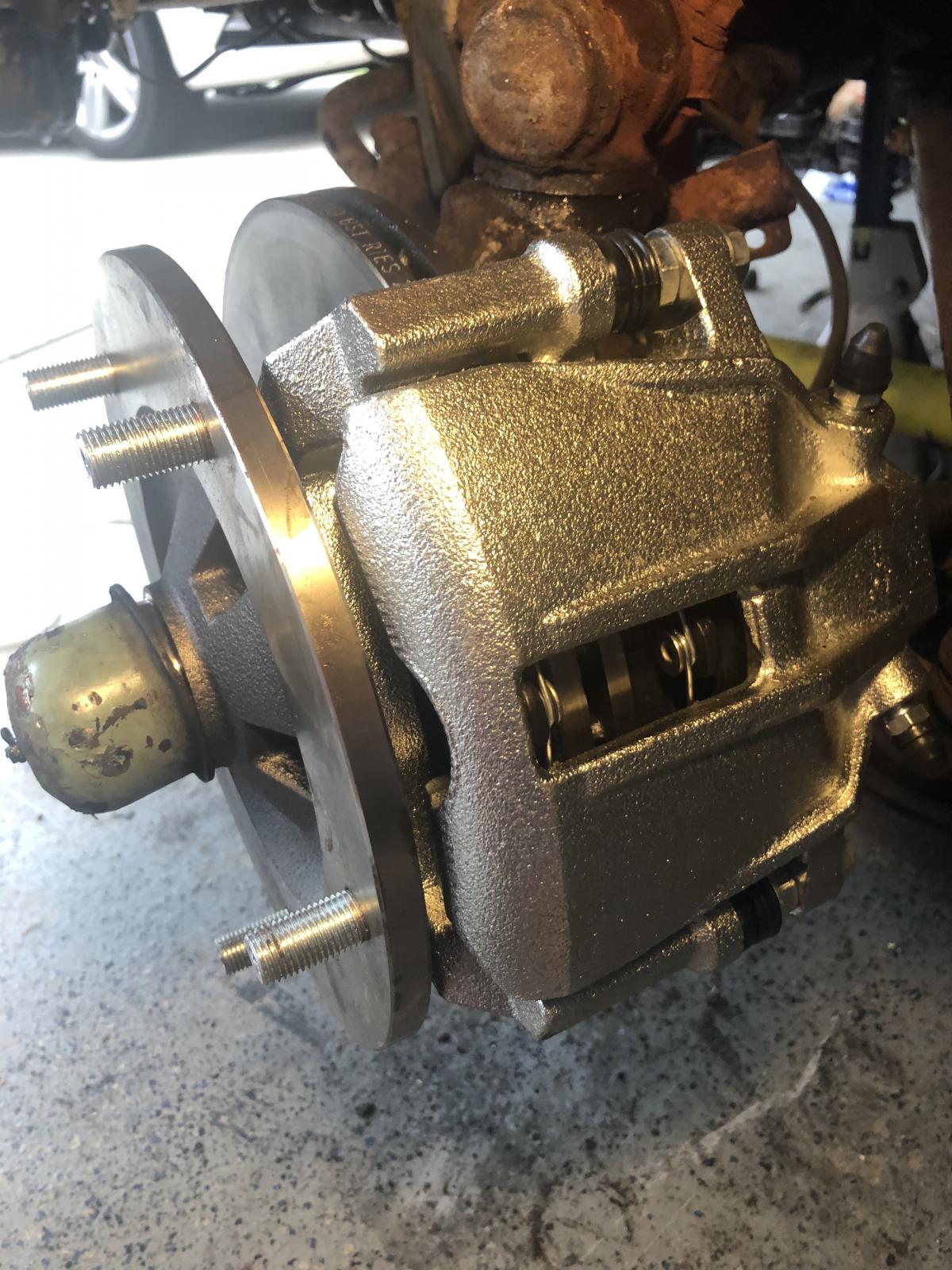 Even comes with new brake lines...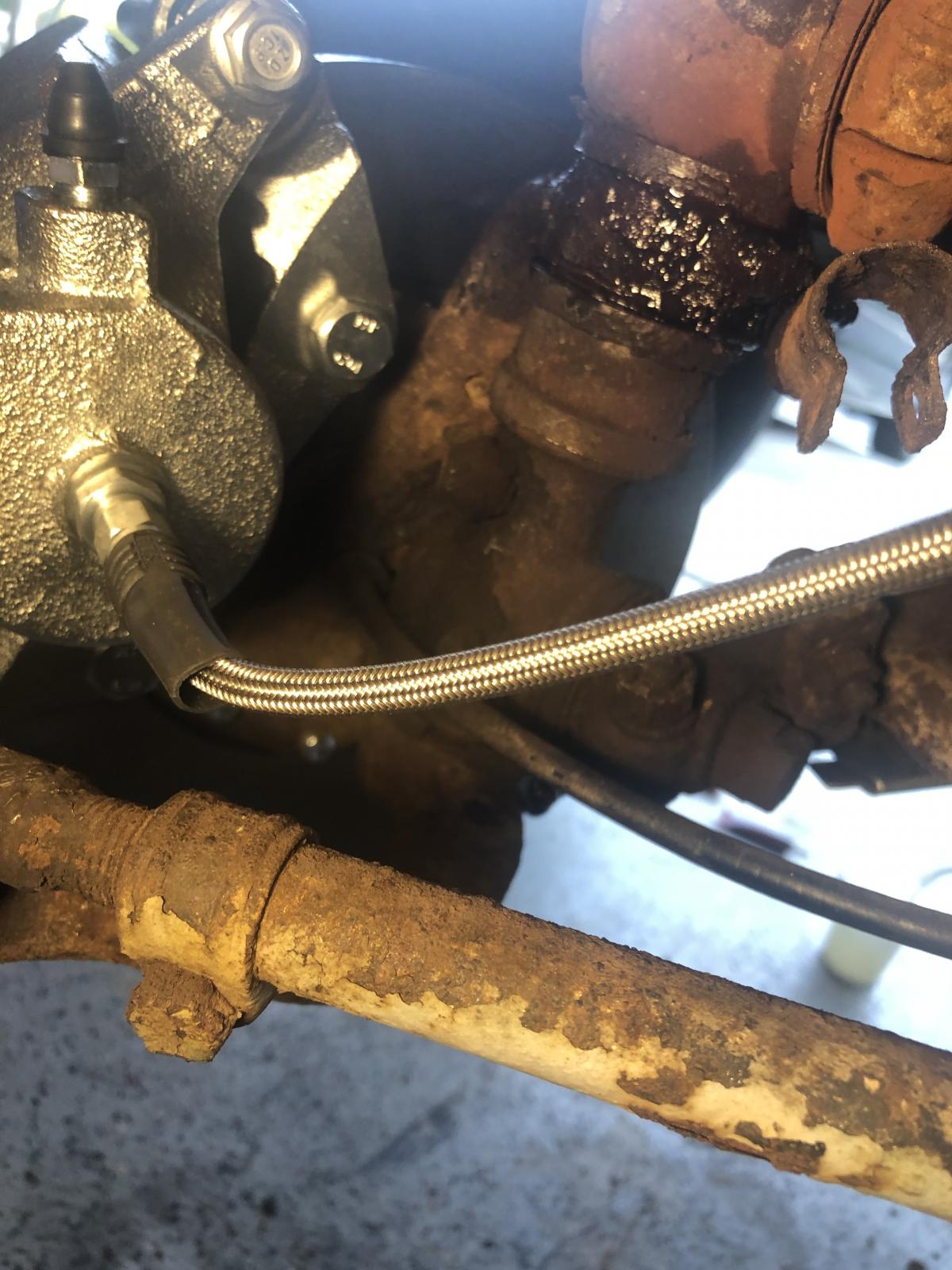 Look at those vented rotors...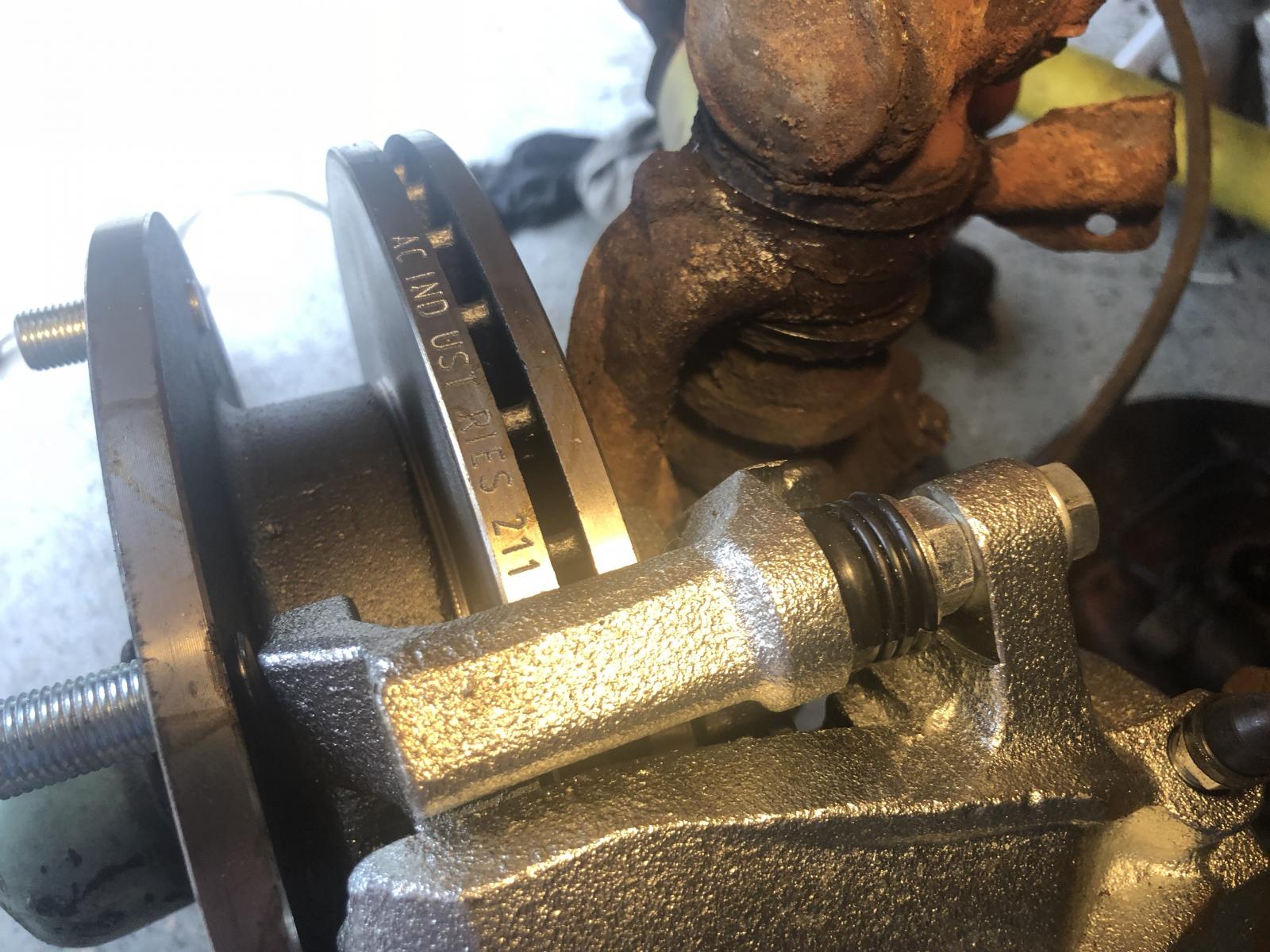 The rotors look like stock drums...
All in all I am satisfied with this kit and with my purchase. I have not decided if I am going to grind the calipers or not because I just might go to 14" wheels. I know I do not want to run washers for the rest of my life.