One hour long special on Hot Wheels 50th Anniversary. On the west coast (PST) it is on the History Channel Thursday the 19th at 8:00pm to 9:00pm and repeated at midnight.
My latest fine. A Porsche 917 LH. What does the "LH" stand for? "Langheck"! And what the heck is a langheck?! Well, it's German for "long tail." These were built specifically for endurance racing in the 1970s.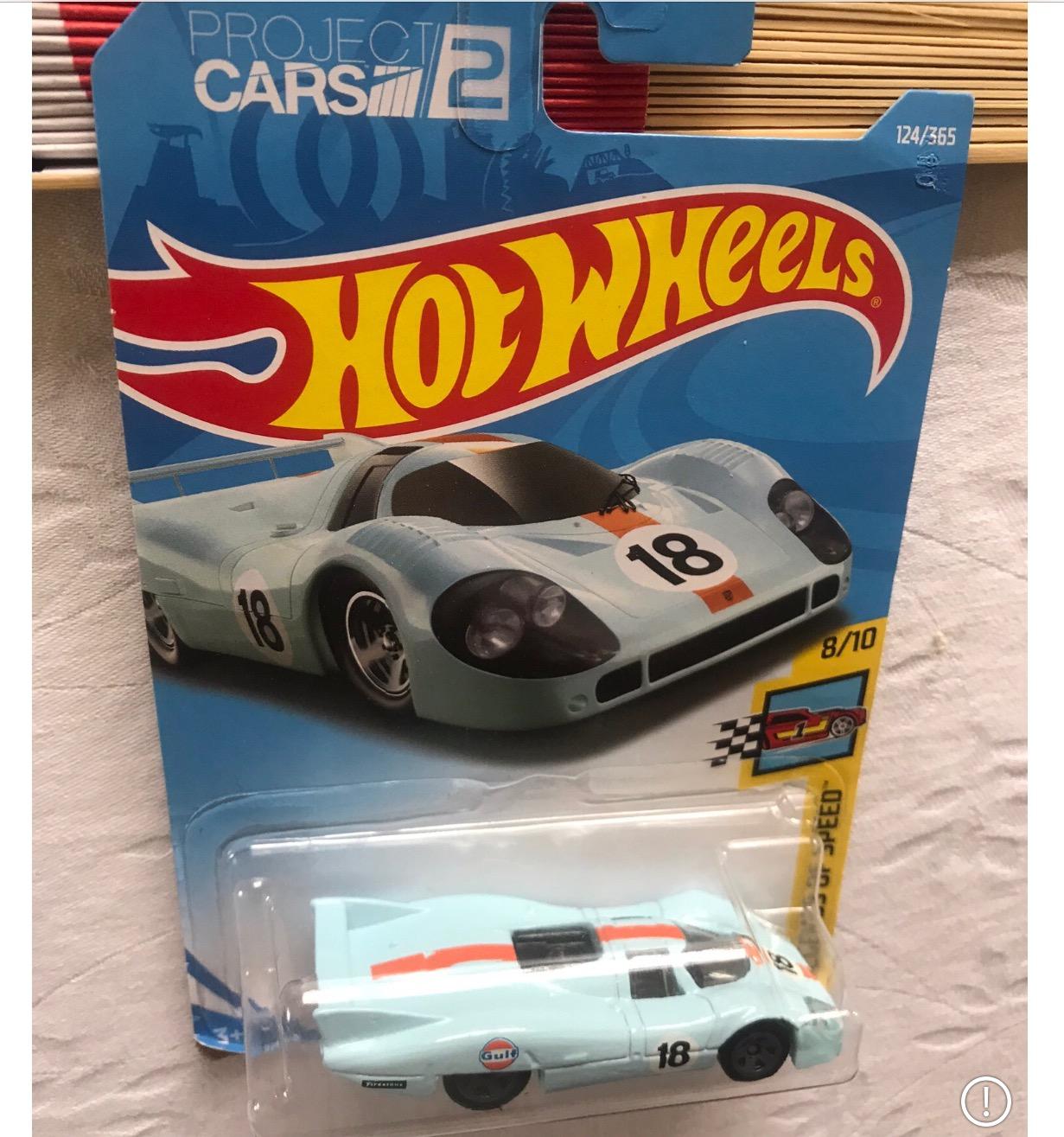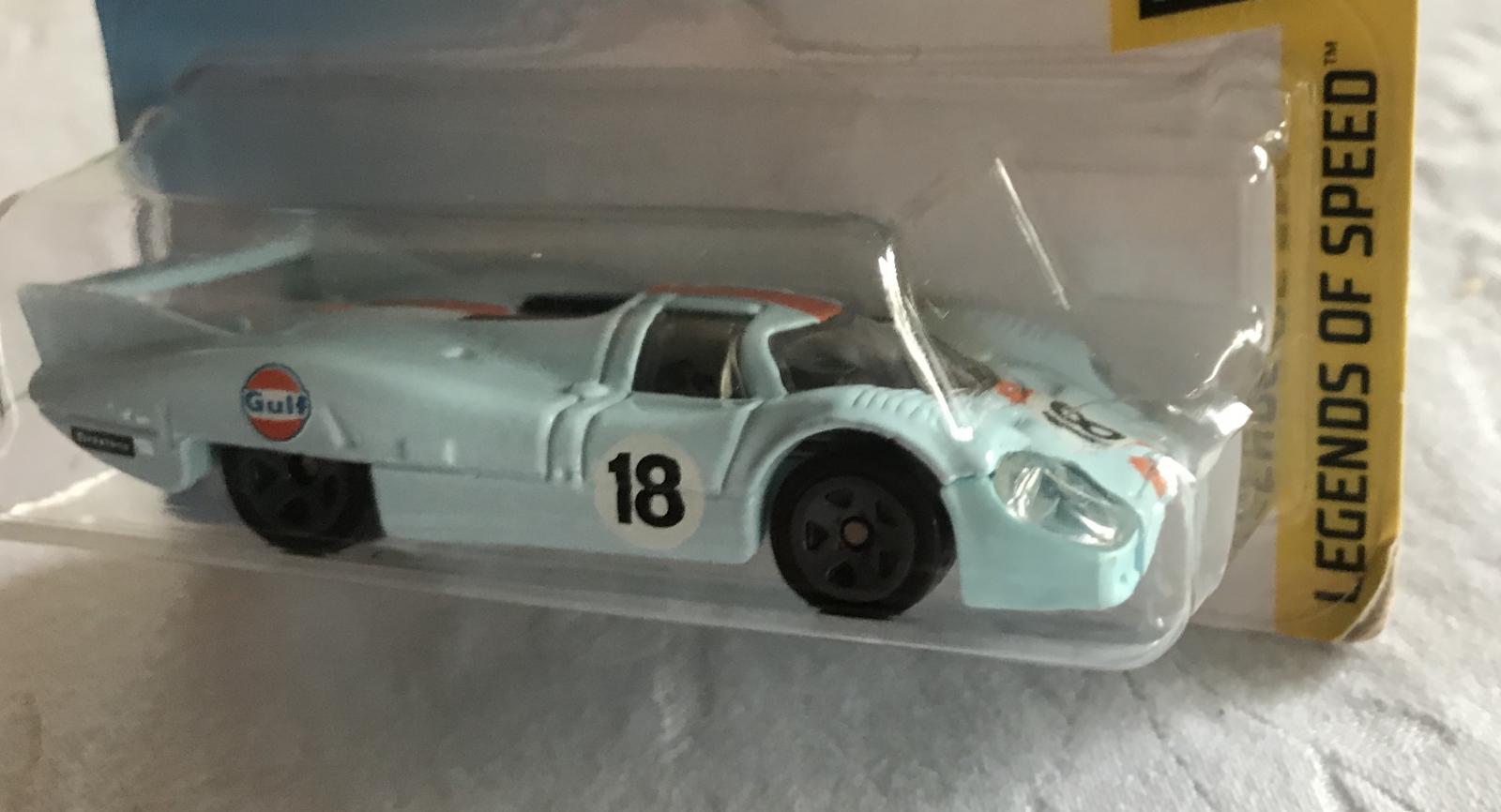 Hot Wheels 50th Anniversary (not all of them, just the ones I have found so far). From top to bottom: Oval window Beetle (no sunroof), '67 Mustang, '67 HEMI Barracuda.