So the motor that came with the green Bug has a peculiar "part" of the case missing!?! At first I though it "
broke off
" in the rear end collission but under closer look, it seems like the case was cast this way!?!?!
First, here's a case as I've seen hundreds!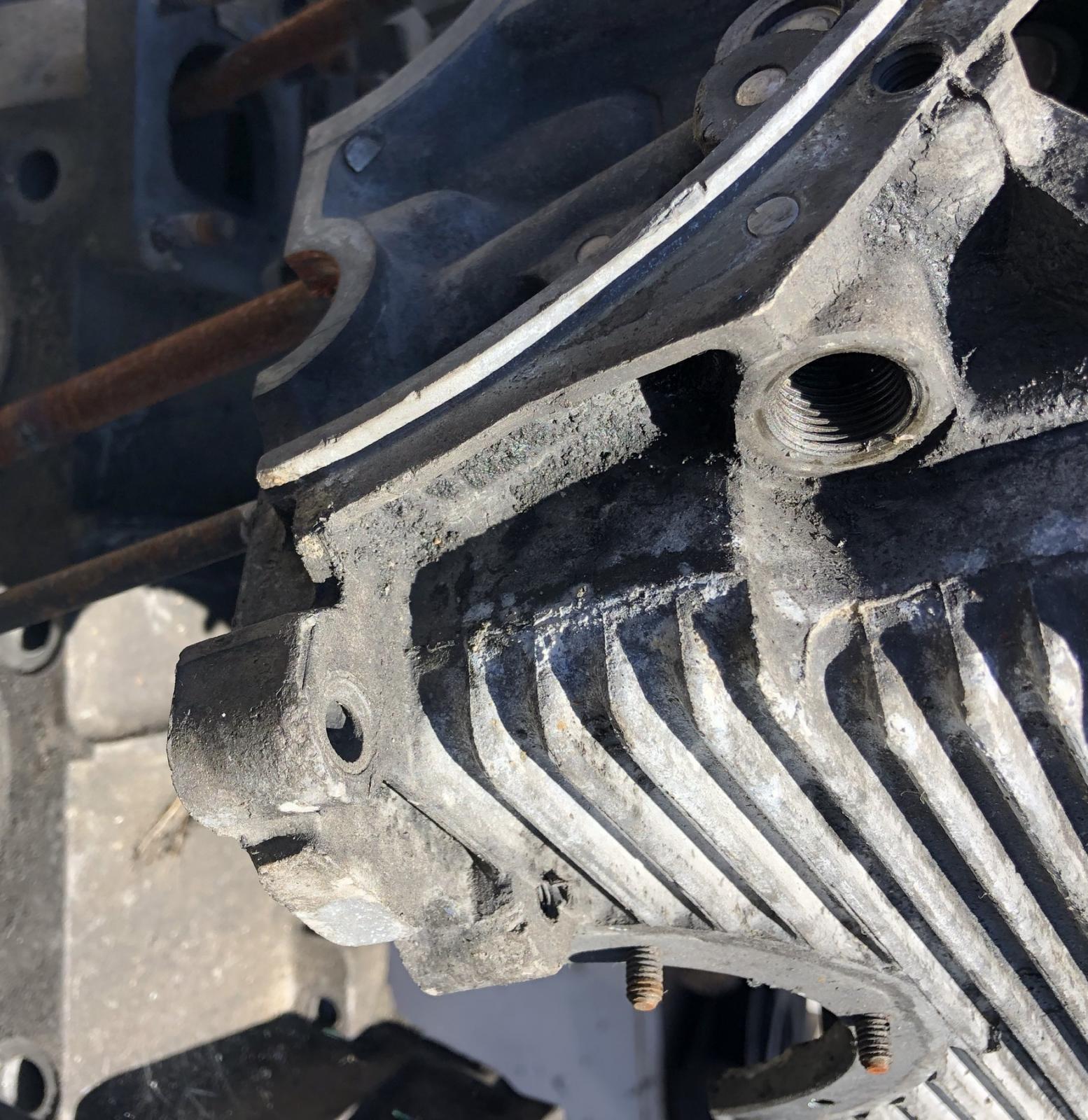 Now look at this one...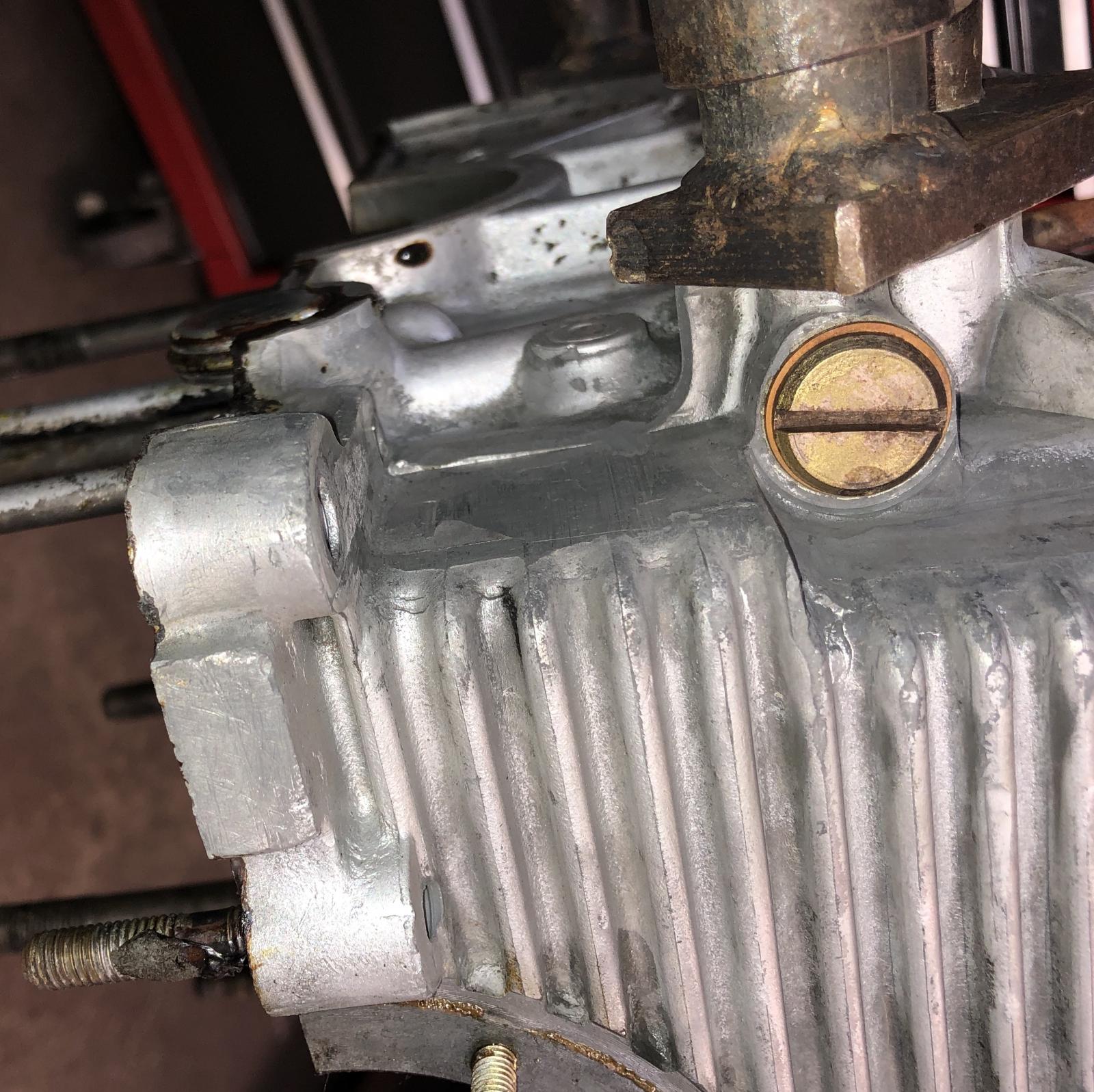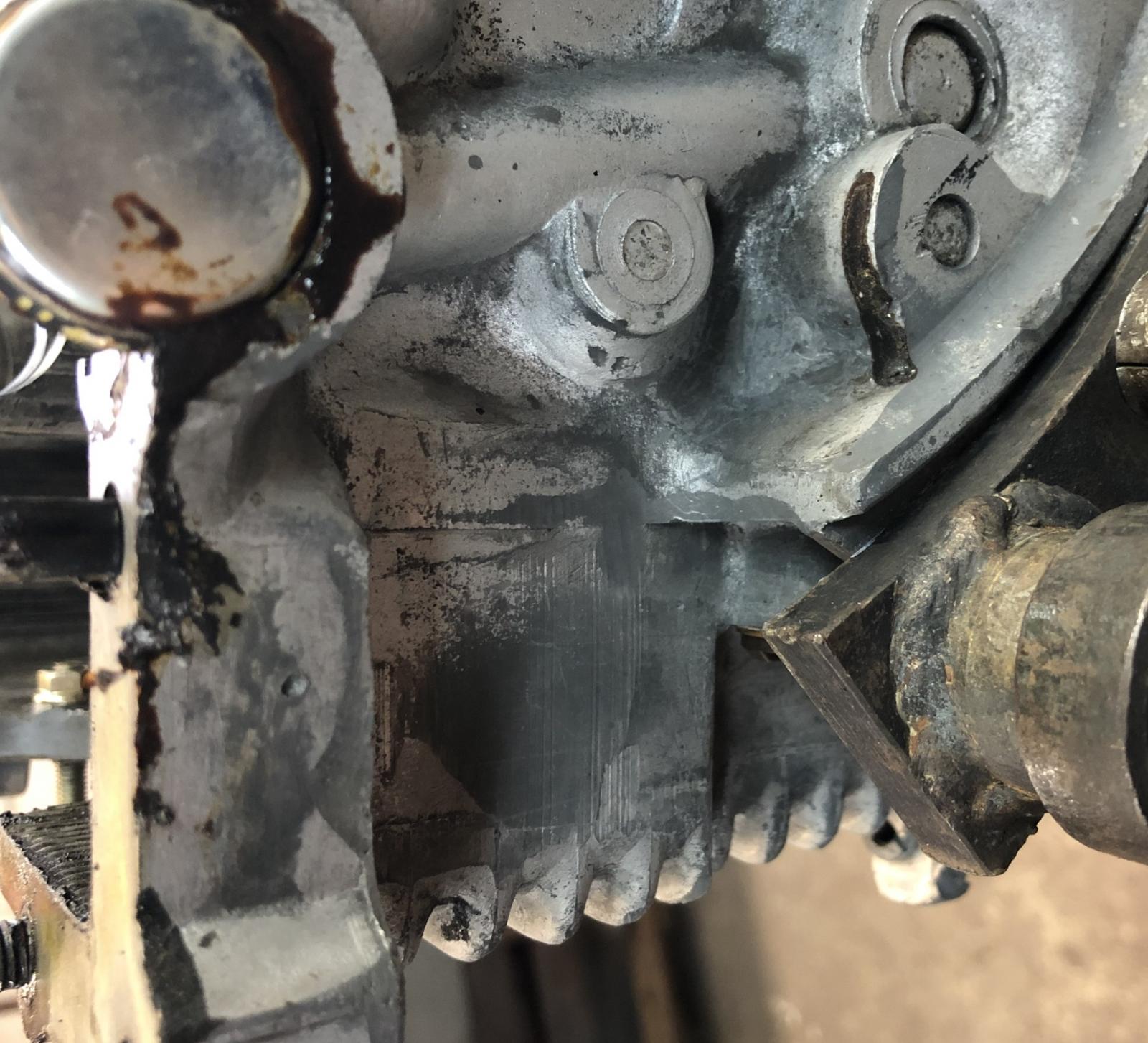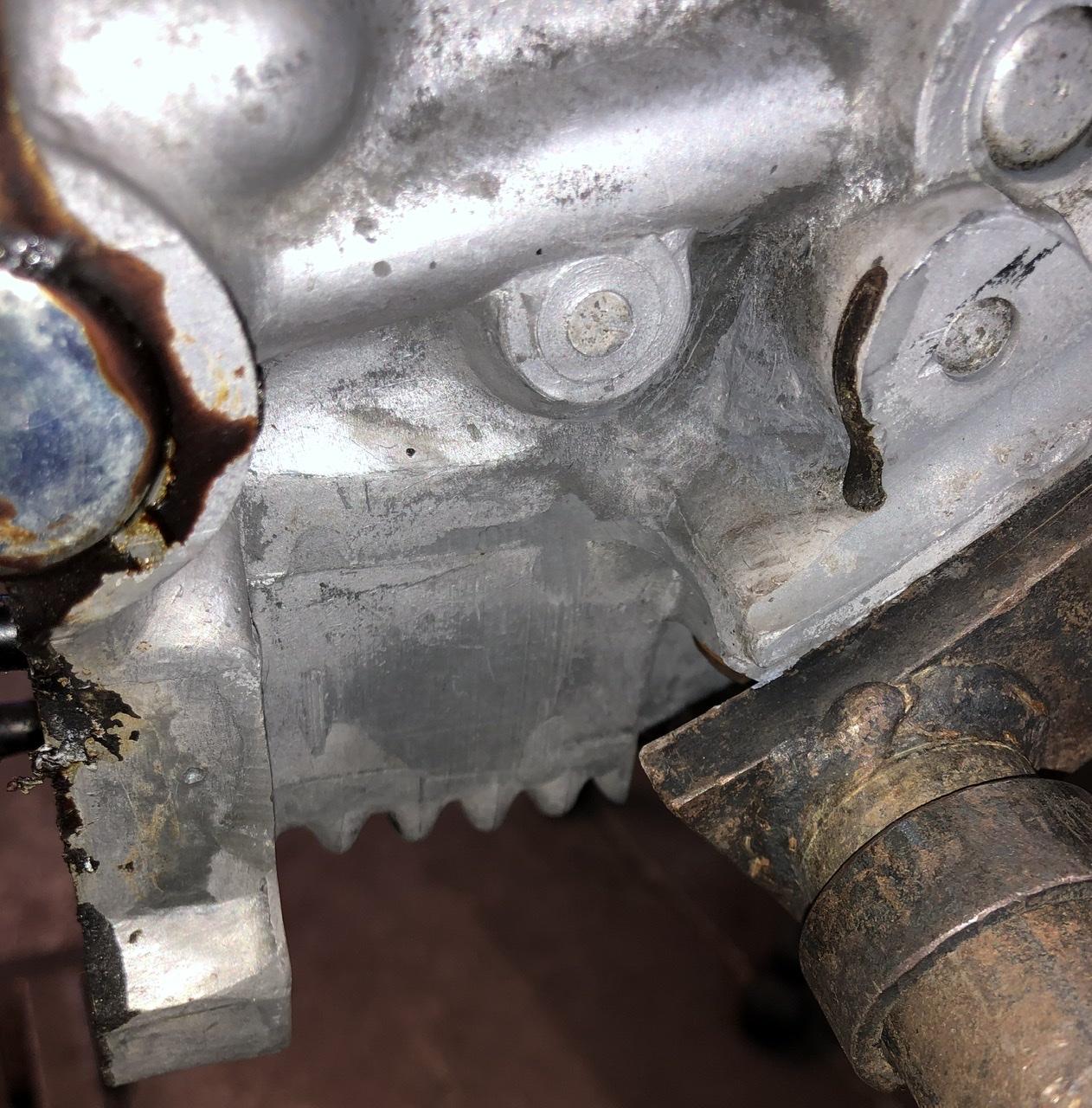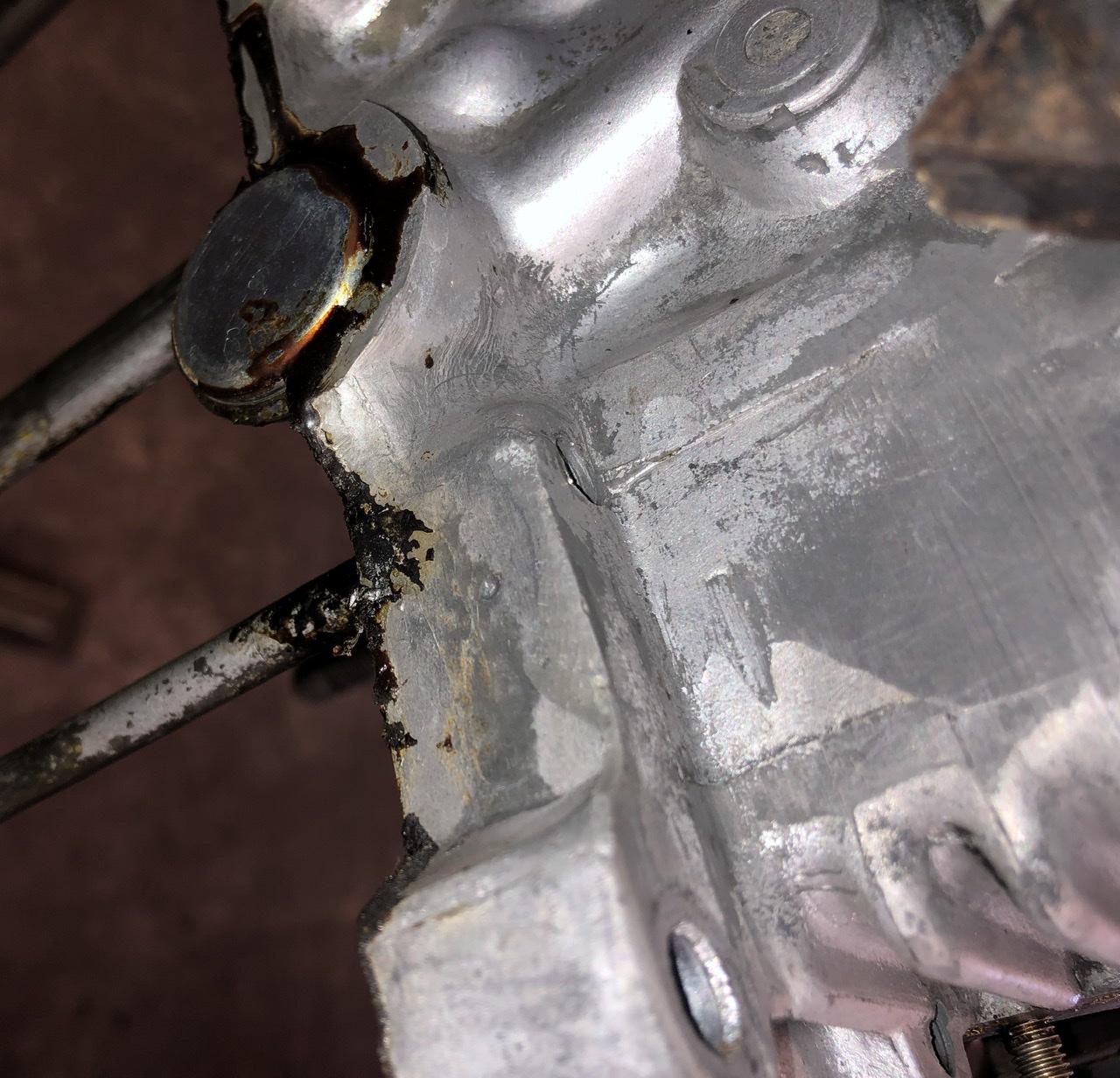 The serial number on it starts with a "U", which according to the archives in thedrambadotcom's production info means it came originally in a fuel infected type 3. The obvious question here is "
what could possibly be the need for this particular access opening
?"