This should end the debate about the "quality" of new VW replacement parts.
Observe the simple Early Bay brake drum castle nut... You know, the one with all the torque?
Before installing: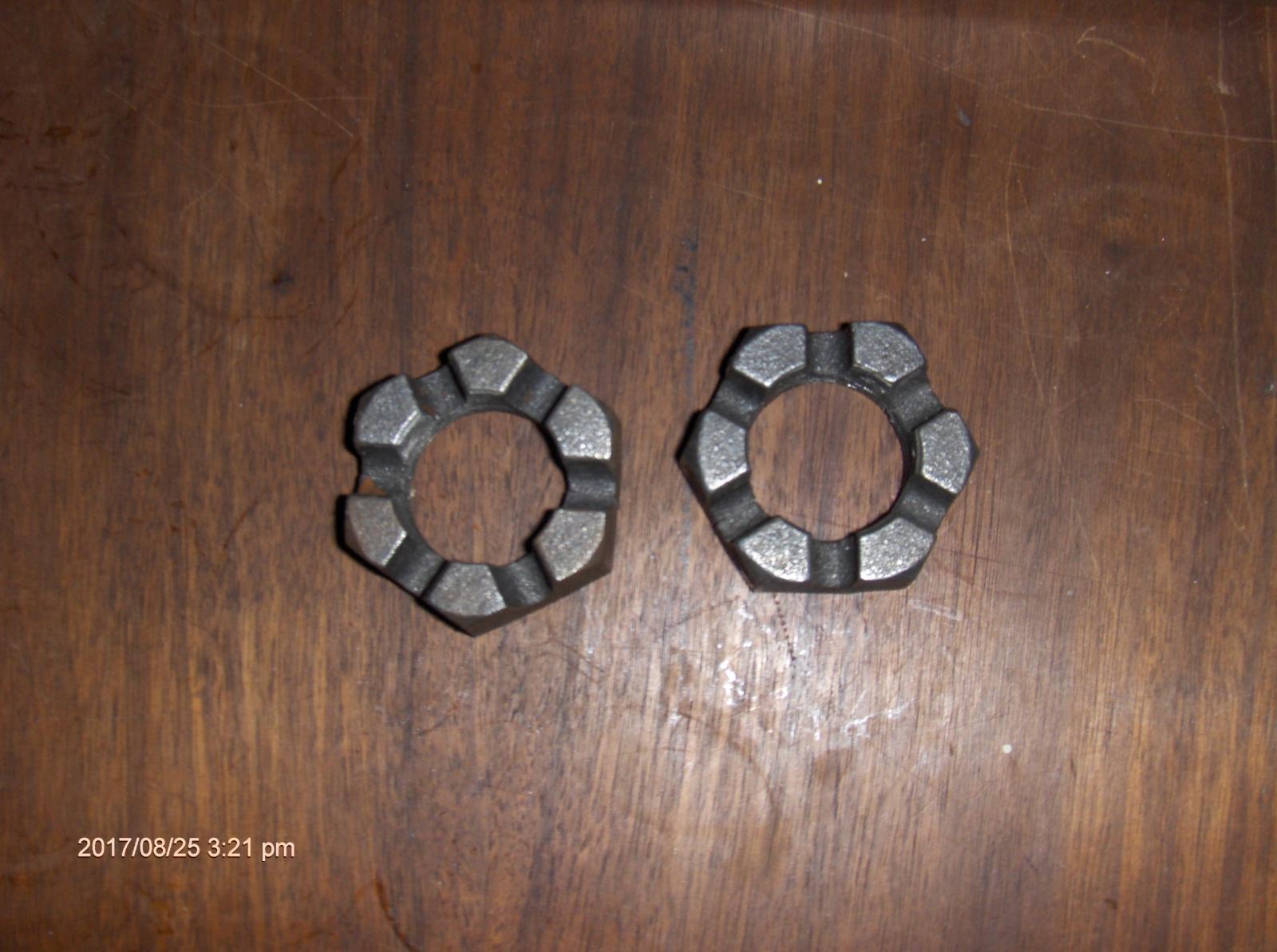 After installing:
Any questions?
It's come down to a business decision for me... if I can't get NOS or German parts, I'm not touching it. Even the Danish stuff blows now. I recently put the electrical part of an ignition switch in a customer's Squareback. Made in Denmark.
First switch fell apart
in the bag
as I was removing the bag with the switch in it from the box.
Second switch came from a different vendor. Wound up being the same brand- not quite as bad as the first one, but the parts guy rolled his eyes at me and grabbed a punch and gently tapped the dimples in the metal can down onto the plastic to snug it up because I wouldn't do it. Then he handed it to me and told me it'd be fine and he'd guarantee it if it wasn't.
I put it in for the customer mid June. It's coming back on the hook as soon as I can get it in. Sure, my guy will give me another one, but how many times do I want to tear this damn thing apart to do this?
It ain't just Bays