Back at it again!
So, not only has my
hearing
been deteriorating 'cause of the "kool" but
LOUD
sound of the sidewinder MONDO muffler, but also after 8 years so many miles, the "
bling
" is long gone.
Been wanting to replace it with a less noisy one for some time and this past Saturday decided to dive into it so I went looking for a suitable choice. After looking at NAPA, peep boys and O'grylies, walked from O'grylies' parking lot to AutoZone (yes, in Chula Juana they are right next to each other!
), there not only did I find
THE
muffler to have but it was sitting right there on the shelf!!!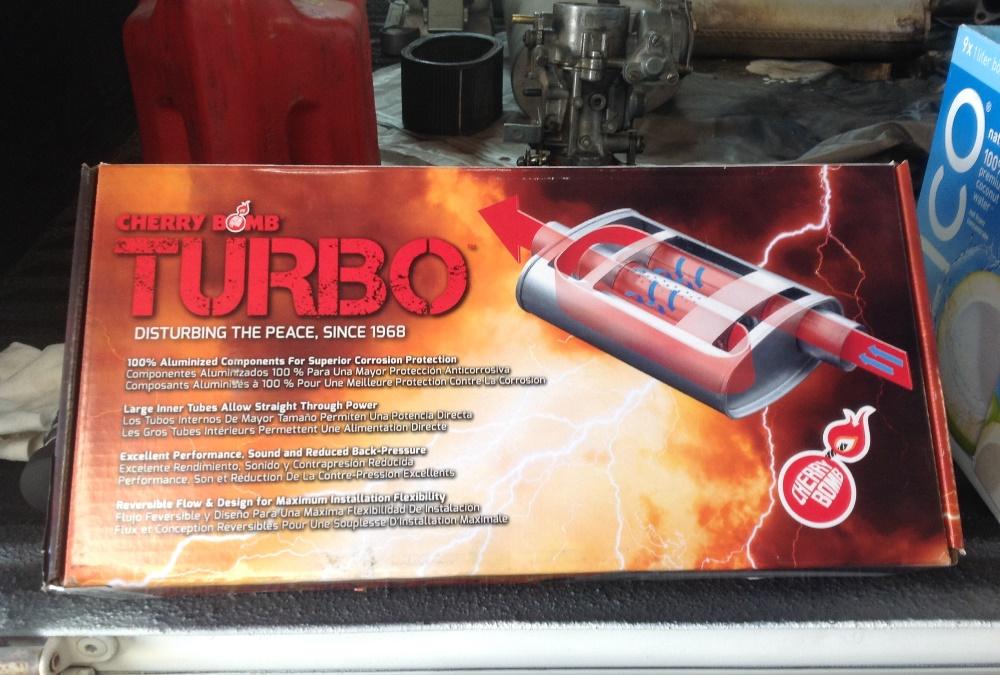 This tiny muffler is perfect! About 10" long, 8" or so wide and less than 3" tall, WOW! Check out the
YUGE
difference!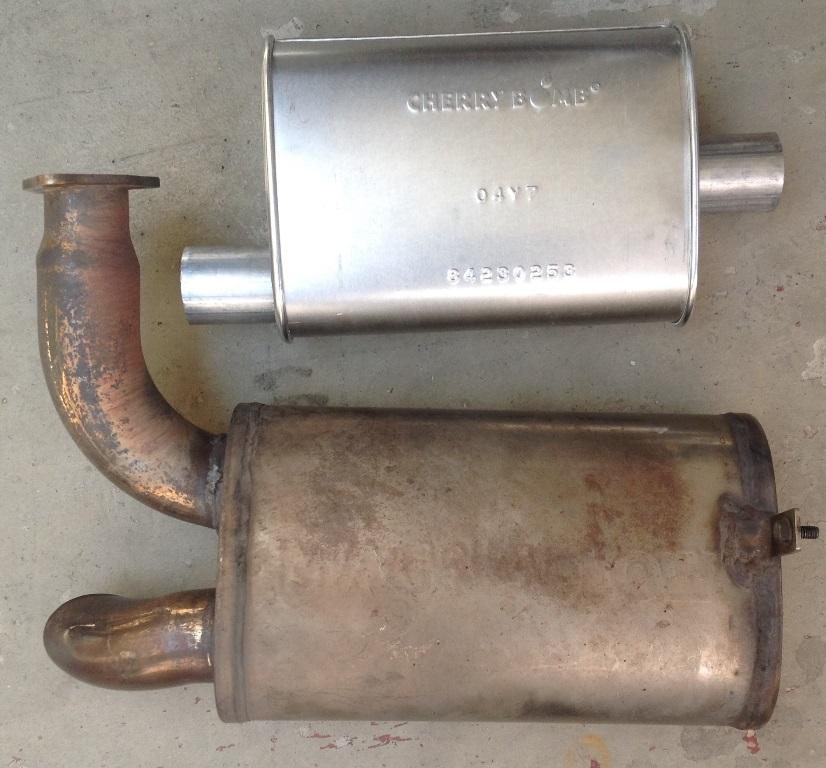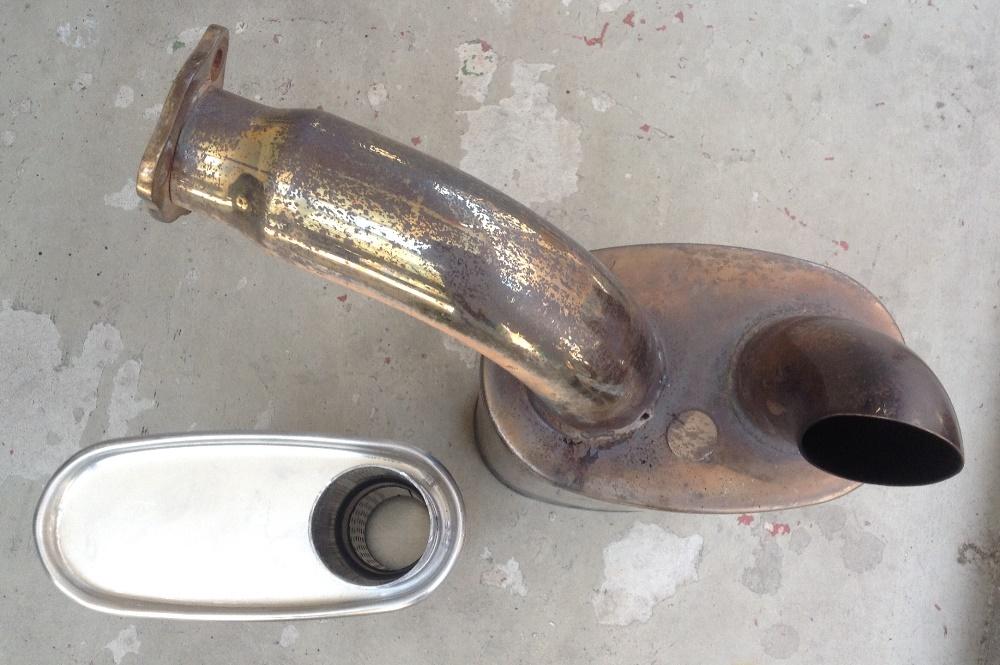 Using parts from my other contraption, I came up with this: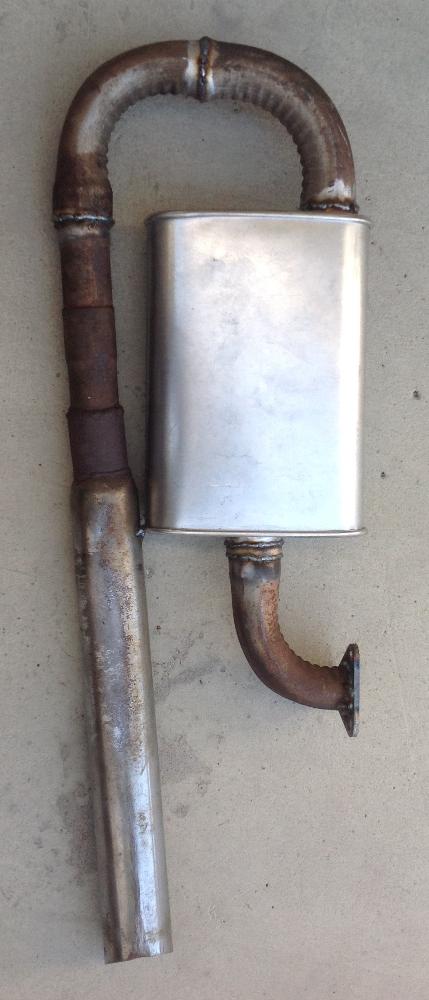 Much better tucked in than the MONDO!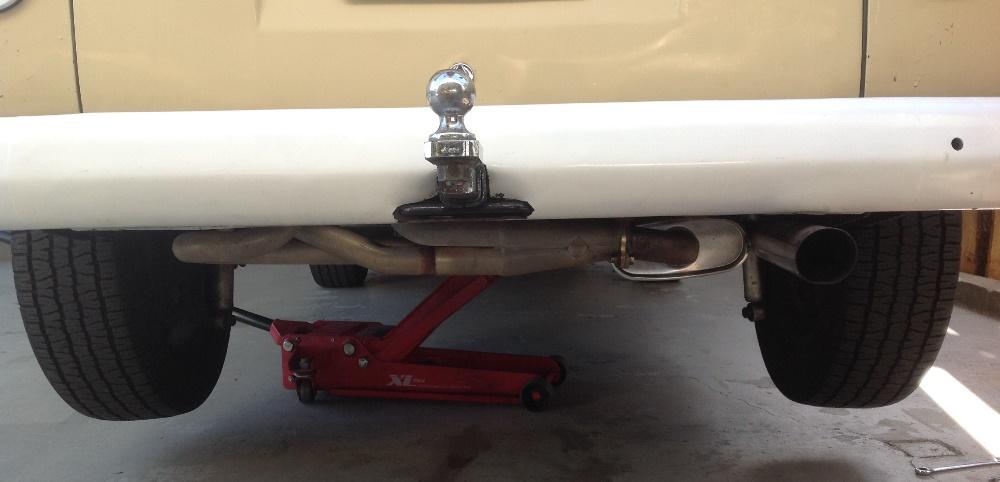 But wait! That's not all! Now I don't have to drop the muffler to do the valves!