Ok, so it took me quite some time to report on this project since after punching holes, routing ducts, ordering and receiving the correct "2-stage regulator and connecting the power…
The $800 forkin heater did not work!!!
Ended up contacting the supplier and hooking up with technical help. Through emailing back and forth I finally figure out what the issue was and it is finally working!
So here is some of the work:
Was missing this piece so I had to make it…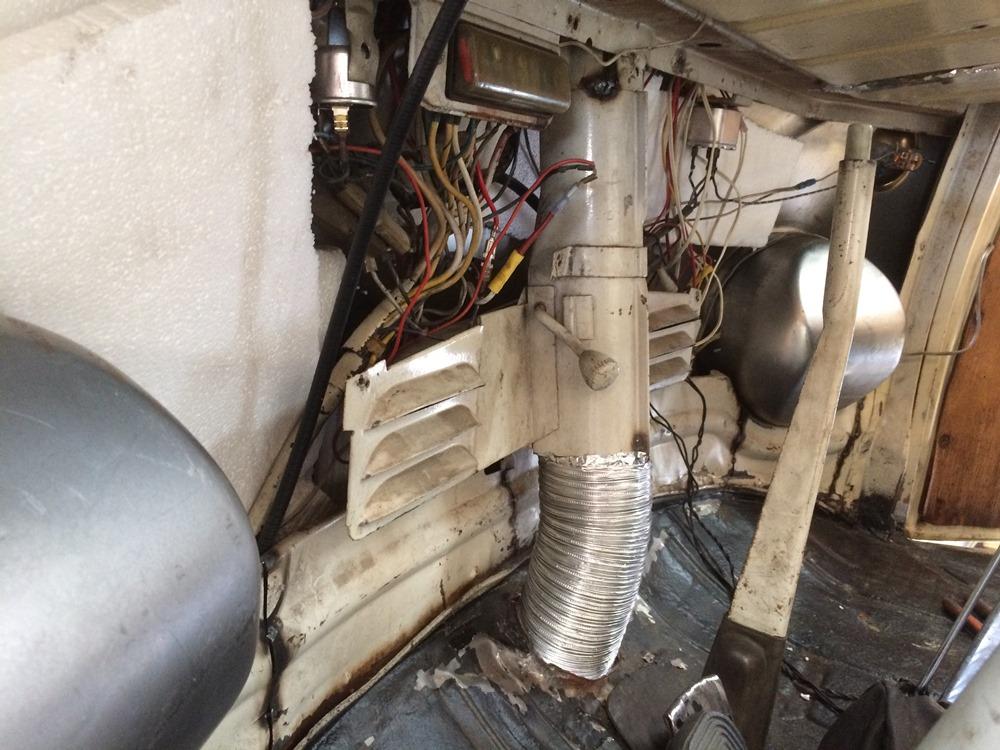 This one is going from the heater into the original ducting forward…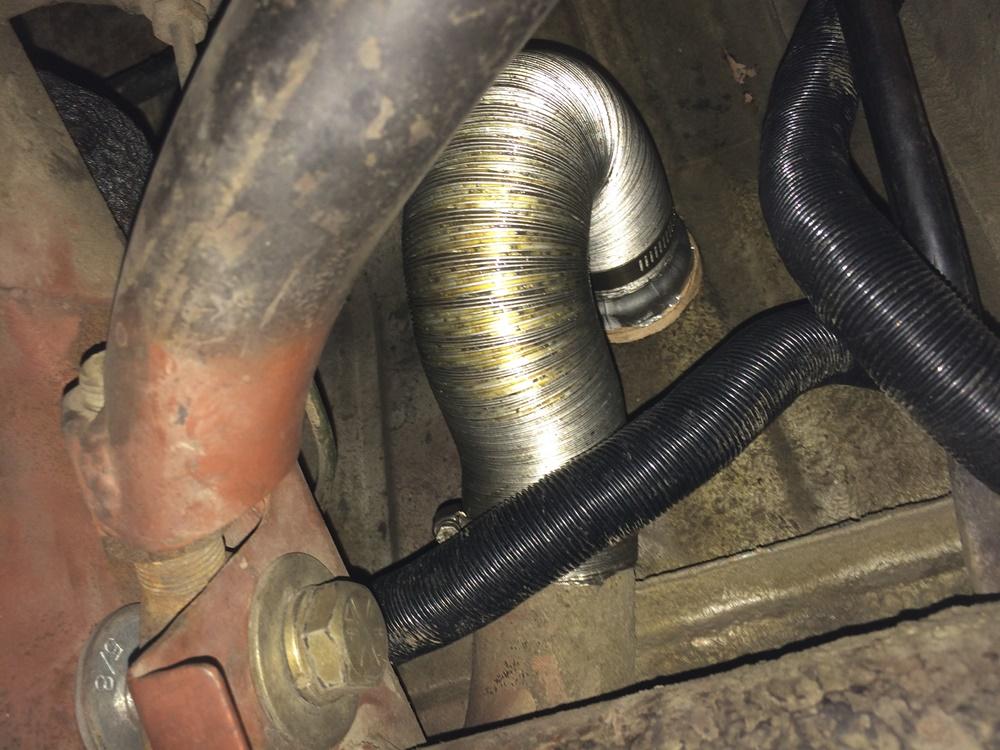 The black duct is the "intake" for the combustion side of the heater.
Here is the "exhaust" for the combustion side…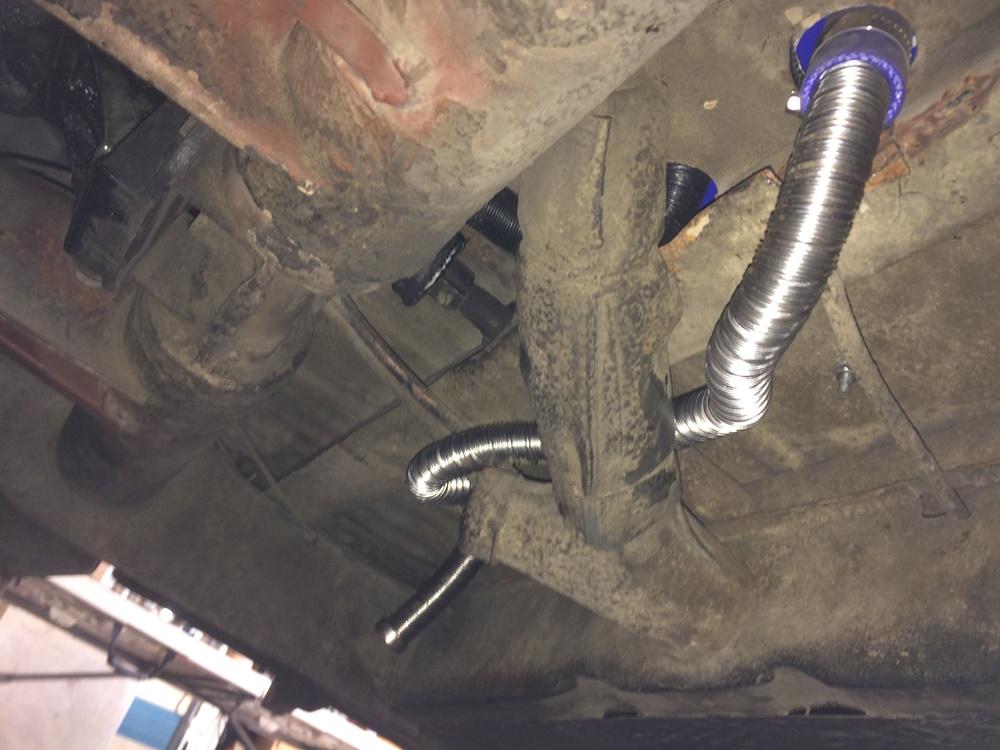 I used fiberglass insulation and aluminum tape on both the rear and front ducts…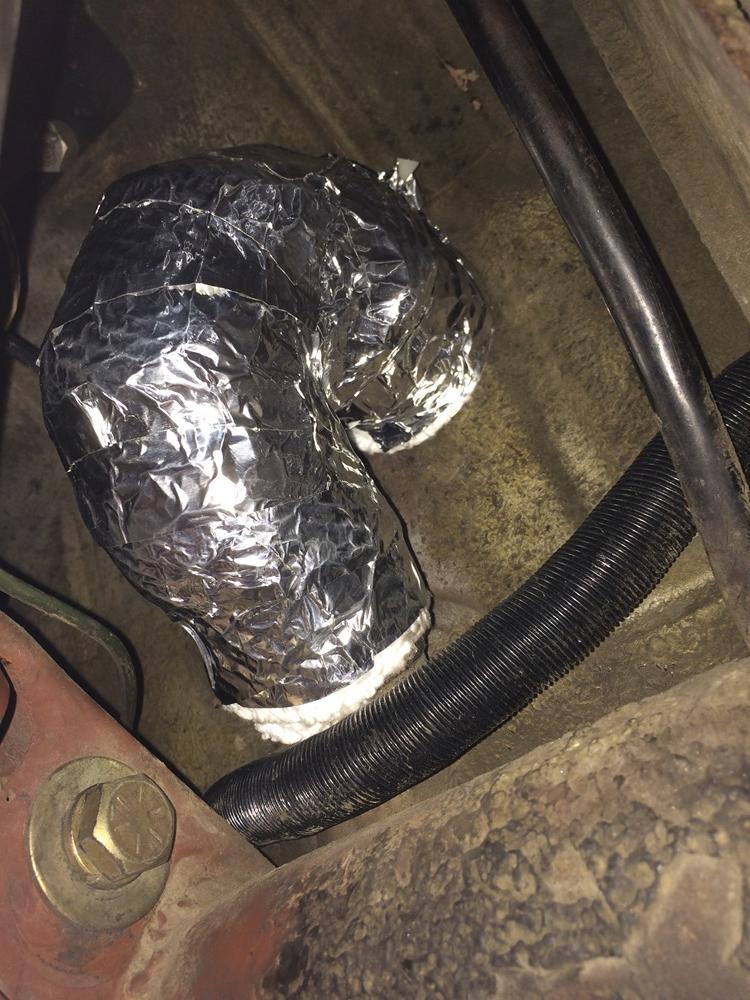 The bottom holes for the intake and exhaust…
And finally testing it…