Might as well start a thread on this since it is going to be a hella project and should benefit somebody else later.
Anyway, by now all you 3.764 cats that lurk in this here deadsite's forums know, I plowed into a Suburan's tow hitch a couple of years ago and of course need to do this "fix". At last year's Havafew birthday bash I bought a used front skin for just $200. While it has its issues it isn't bashed through as mine is. However being such a serious and long process, I decided to wait on doing it until I had the time and have gotten psyched up enough to jump into it. Figuring that "maybe" some day I'd come across
new
skin and had the money, the day finally came!
Sunday at the Prado show I stopped by the Hot VWs booth, said hi to Eddie, offered my thanks for them making sure that the magazine will continue being brought to us, and also picked up their special edition of "All About Type 2s" issue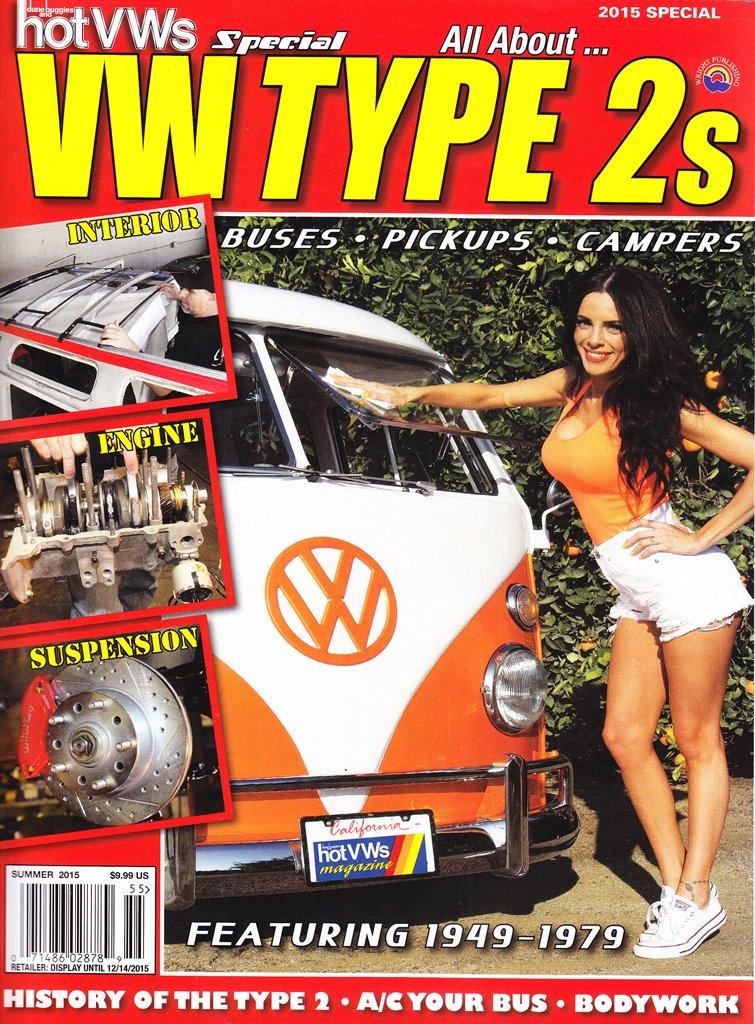 Continued on cruising the swaps until the very end when I got to Gerson's YUGE site with about 7000 pounds of his
Funky Green
metal selection. All sorts of pieces down to even a bunch of bug stuff! To think he started with only the bus rear corner that the battery acid rots first! So of course I go right to the front skins and there were 4 of them, 1 "blind" as in no holes for the signal lights, 1 with holes for fried eggs, 1 with holes for bullets and another "blind" one BUT with the headlight buckets welded on already!
He was still unloading so I waited until he was just walking by me to get more stuff and asked him how much. First he asked which year was my bus but I told him I wanted the one with the buckets... "
$500
"
Having just sold the QA 50 mini bike the day before for $600, I whipped the cash out with a quickness!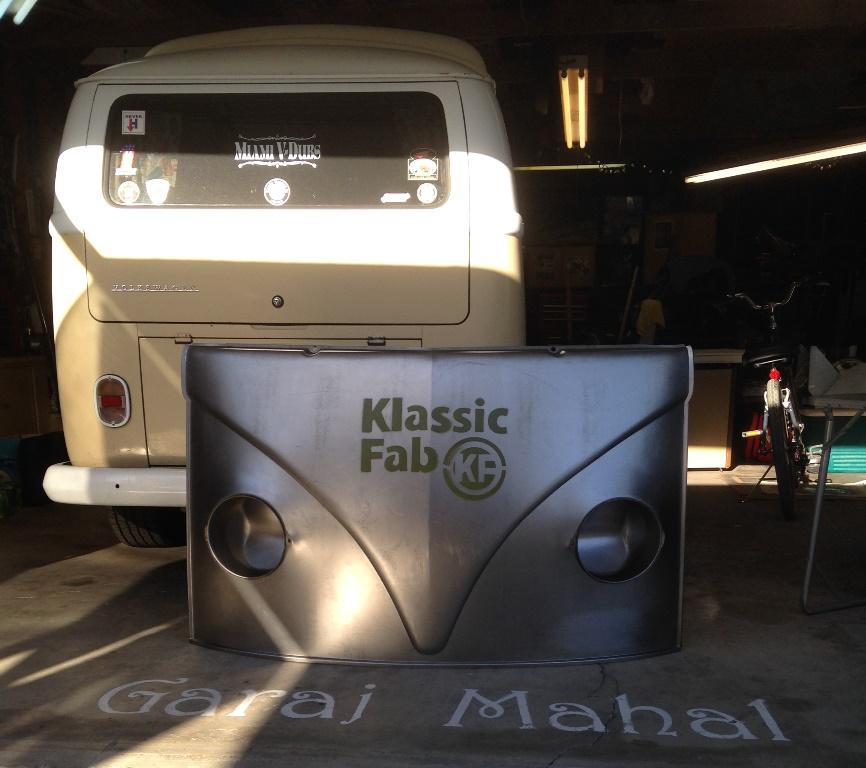 Now, later on at camp, looking through the special edition of "All About Type 2s" issue I came across THIS!!!