pics from the Stanford Digital Library. Unfortunately can't be linked or downloaded directly.
The online resolution of pics is breathtaking
second Pic says 'VW Achtsitzer mit Sonnendach mit Wohnwageneinrichtung'.
seems like little chromed letters stuck to the windshield. The wiper arms look chromed. What an exhibition vehicle. loving the the 50s style mattress and cooking gear.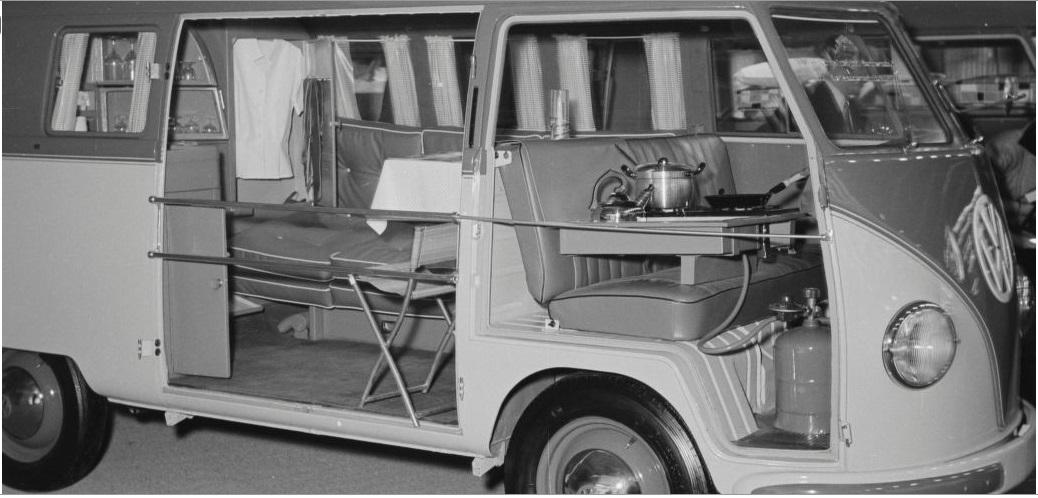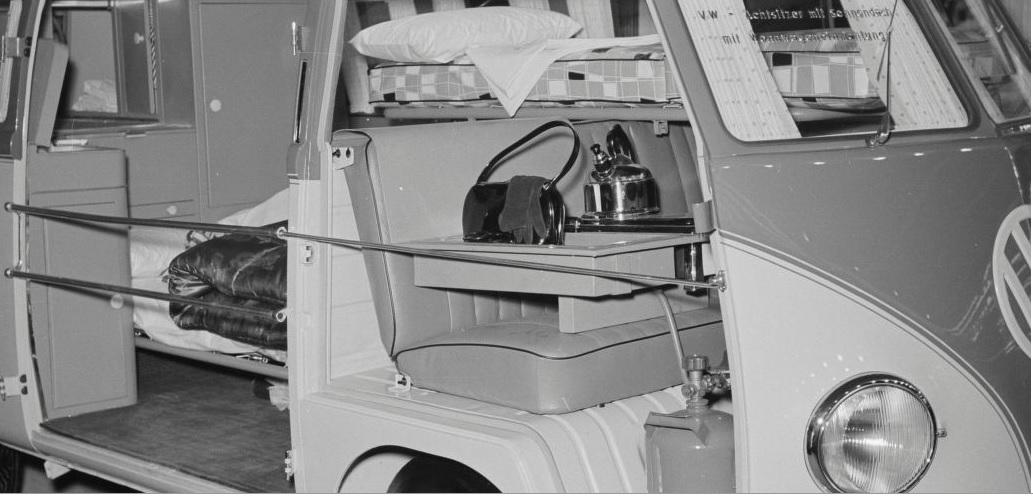 https://purl.stanford.edu/yp349wp5780