pyrOman wrote:
Slayer wrote:
Another project for the history books!!
POIDH!
I have the crushed finger nail to PTIH but I won't post a picture of it....instead here are a few pics.
What you can't see is the TERRIFIC time we all had. What a blast, I miss these "Work on your VW bus" days. It was so good to have Chris, Rob and Aaron(and lil Ben)come and lend a hand. The jibs and jabs at each other and shooting the shiat can't be captured in pictures.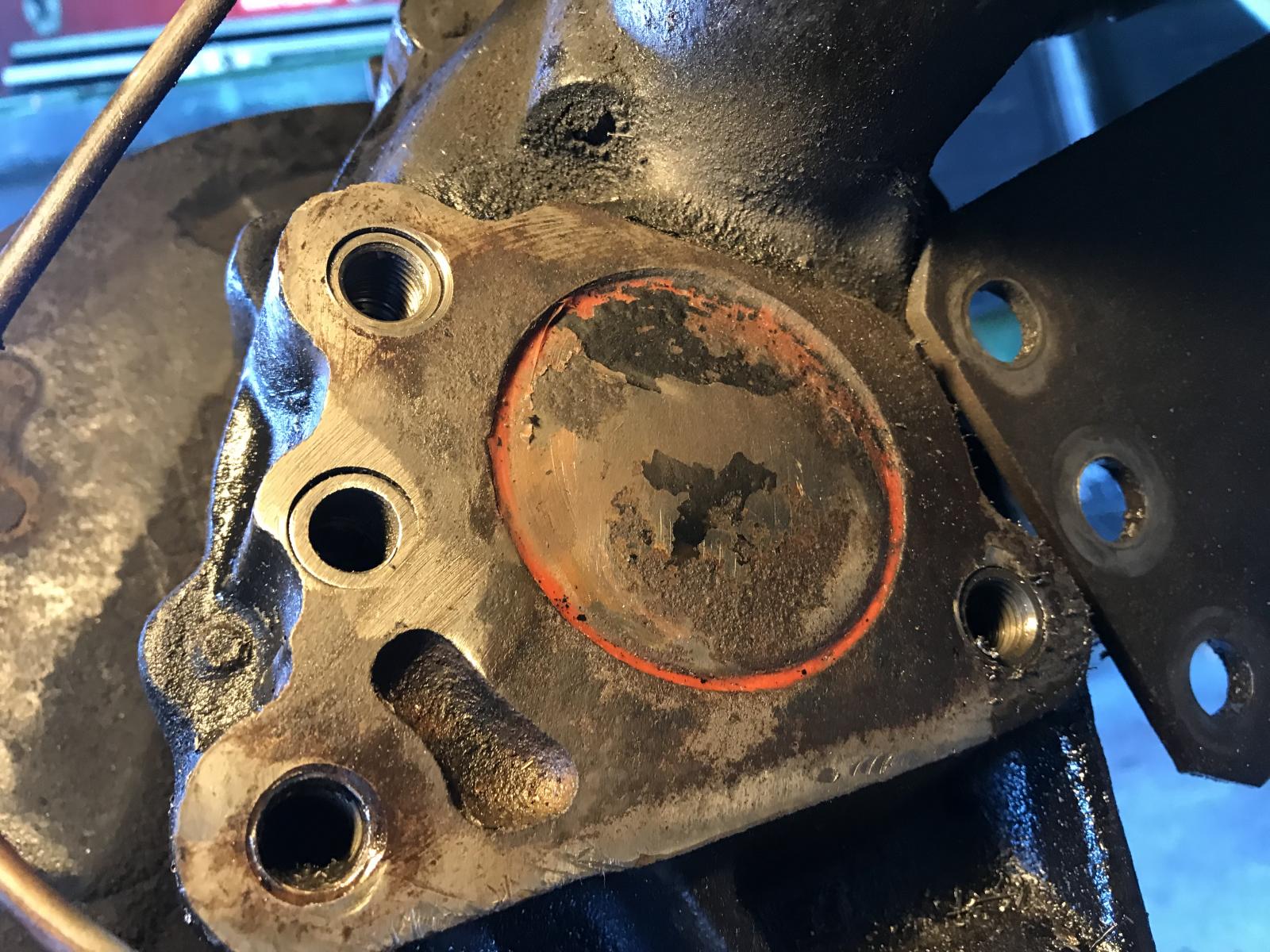 I also installed the new Blackout curtains.
BEFORE - all windows had these striped curtains.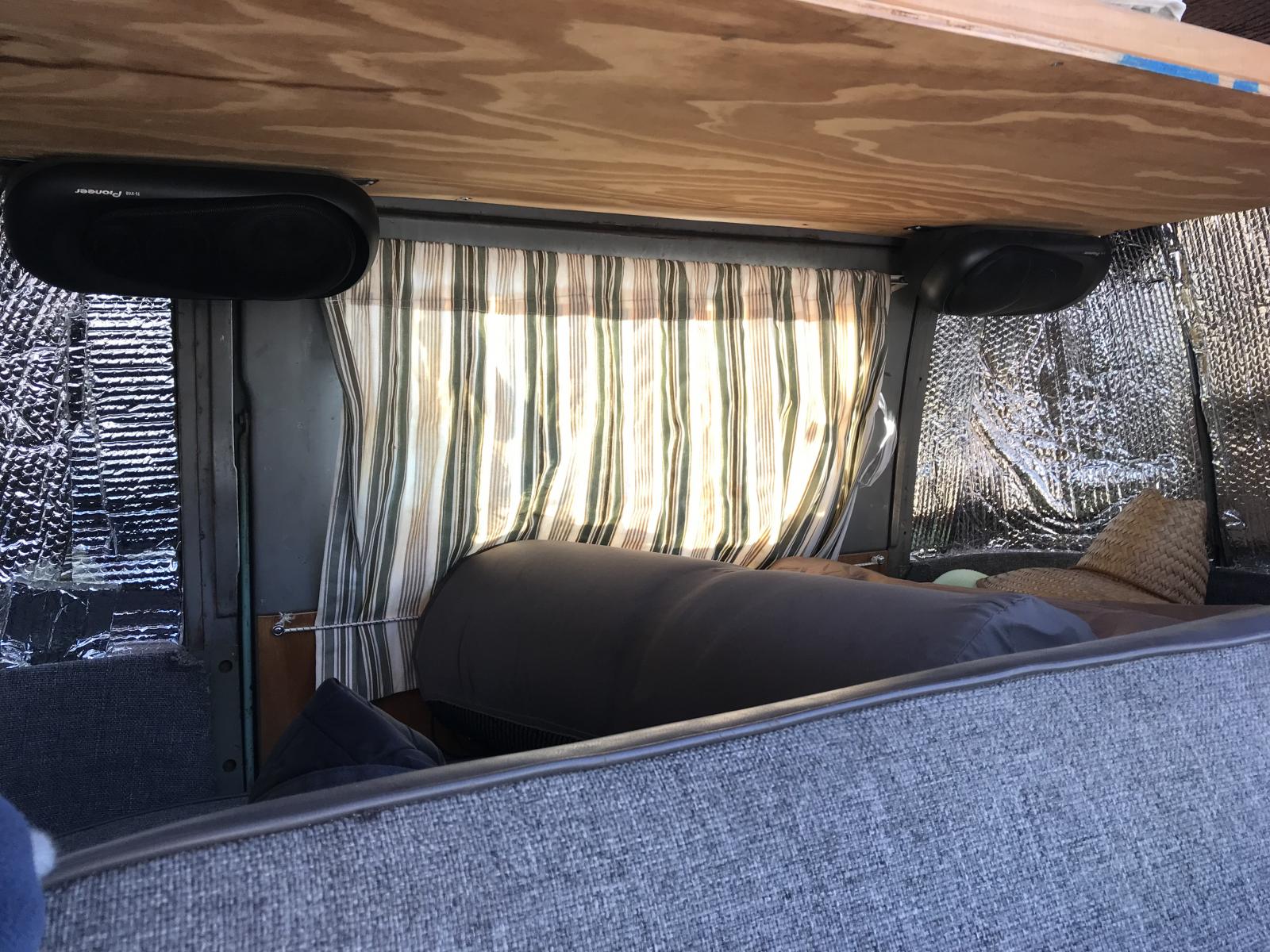 AFTER
These match the Turkis paint really well. They also block out a lot more light.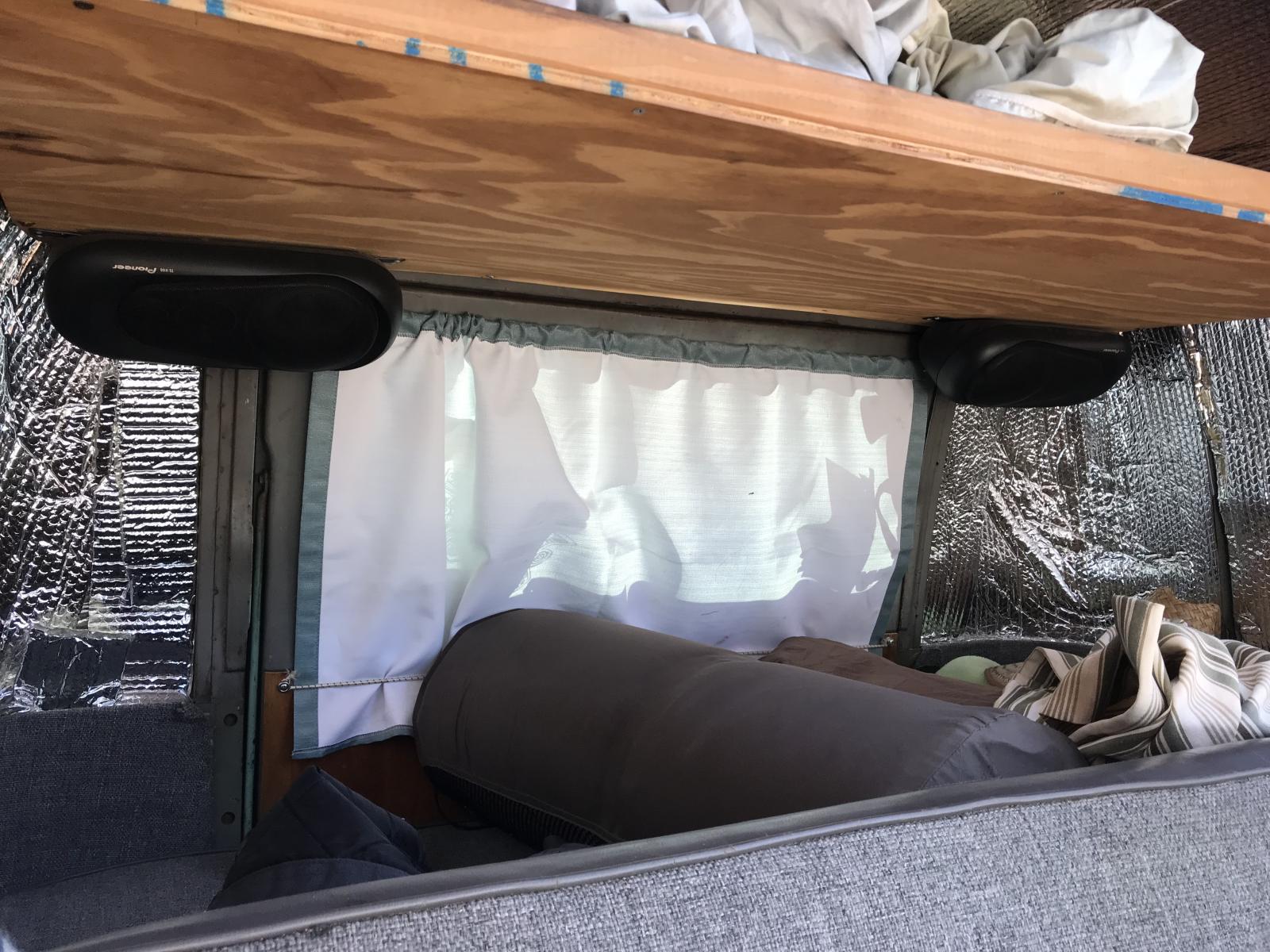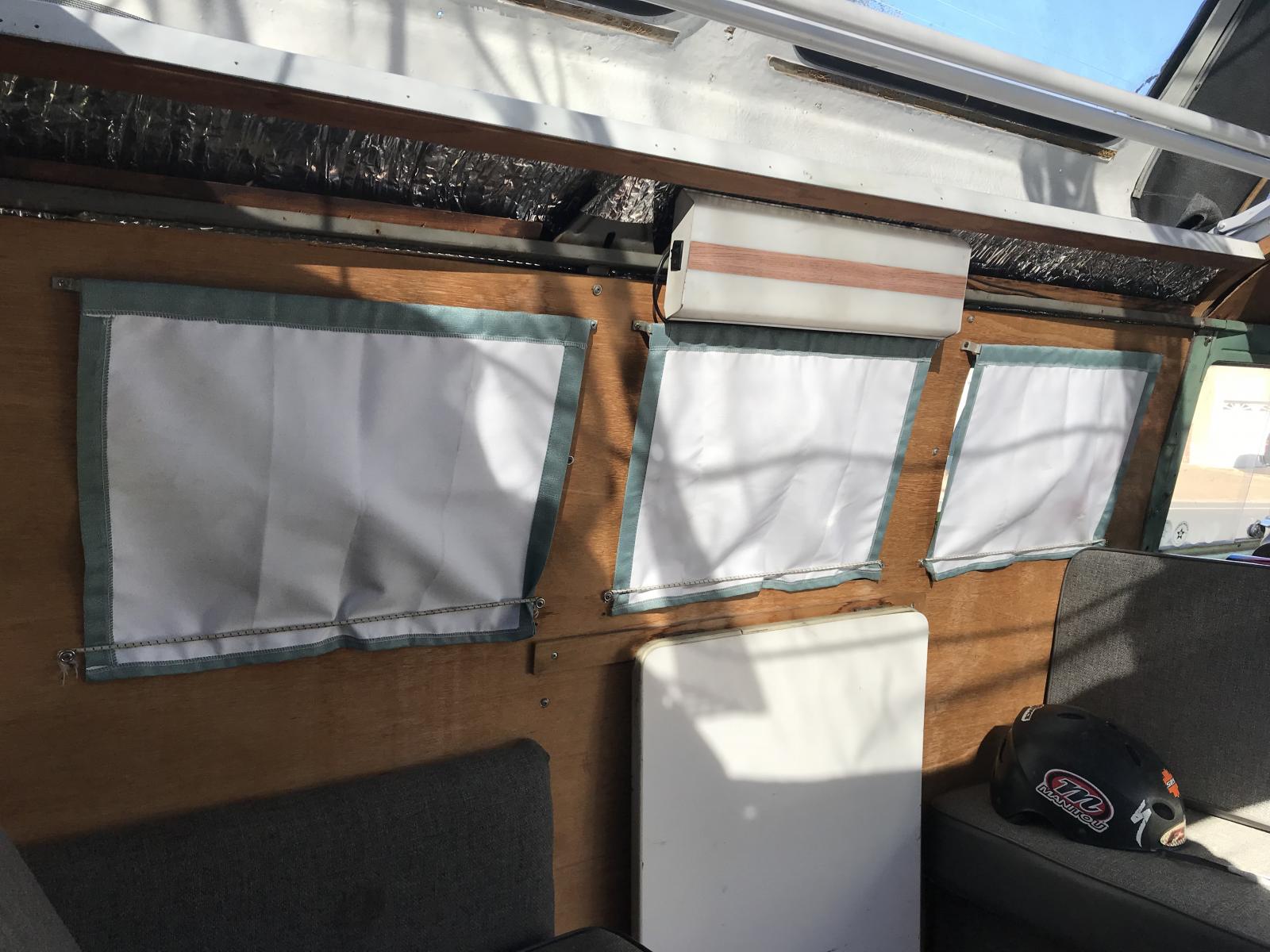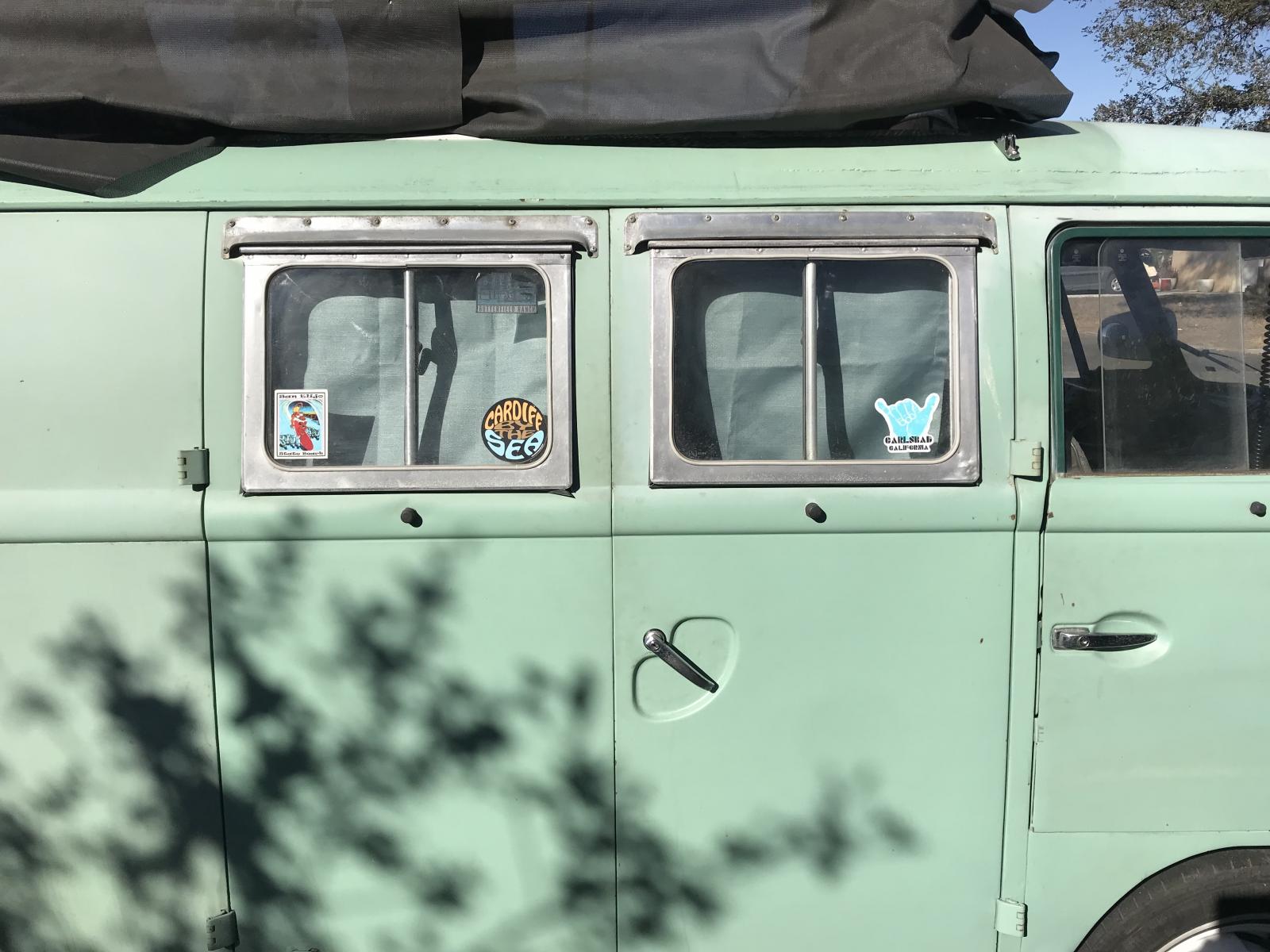 Also finished installing the correct EZ Camper/Sundial awning brackets to the roof. Centered it correctly, labeled the poles.