The 2013 Work on Your Bus Day in May is over!! I'm sure the ones that showed up had a fun time, I know fun is all relative.
I want to thank Dan, Lance, Heime, Shawn, Sergio, William, and a surprise appearance on Sunday by Earl (one of the campbodians) for coming out and making the day work. Also I appreciate Dan for coming back on Sunday to help finish up Sergio's SC.
coolerthanelvis .. Shawn swapped out his steering box mostly by himself due to the time consuming project of Sergio's SC. And he also helped with other work going on. Shawn, did you take any pics of the swap?
Heime did some body work on his bus, I heard a lot of grinding and sanding going on in the back corner, I hope you were able to accomplished what you set out to do. Again he did this work alone on his bus. If you took some pics Heime plz post them!
Sergio did a full raising back to stock height! I thought I took a before pic, guess not. Dan, Serg and myself came back on Sun. to finish things up it only took 3 hrs.
Well here are some pics, enjoy. Sorry no pic of Dan but he was there.
See I told you William was there!! Heime"s bus in the background, he patched the crease on the door you can see! Yes he banged it out first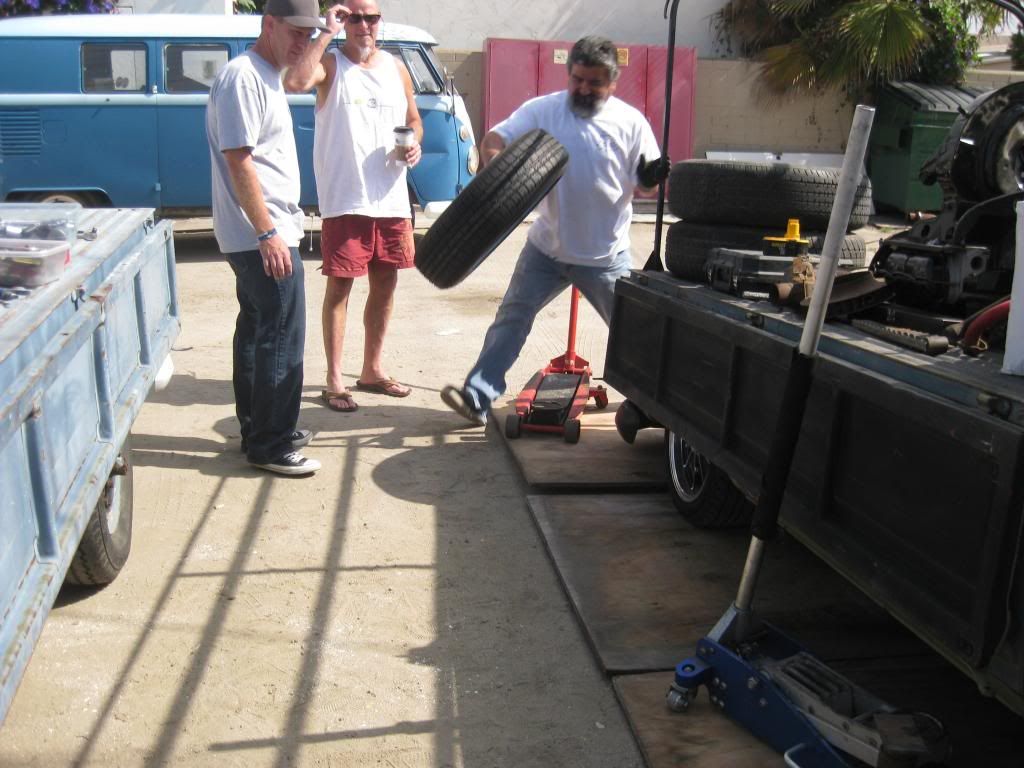 Look how little that tire is!!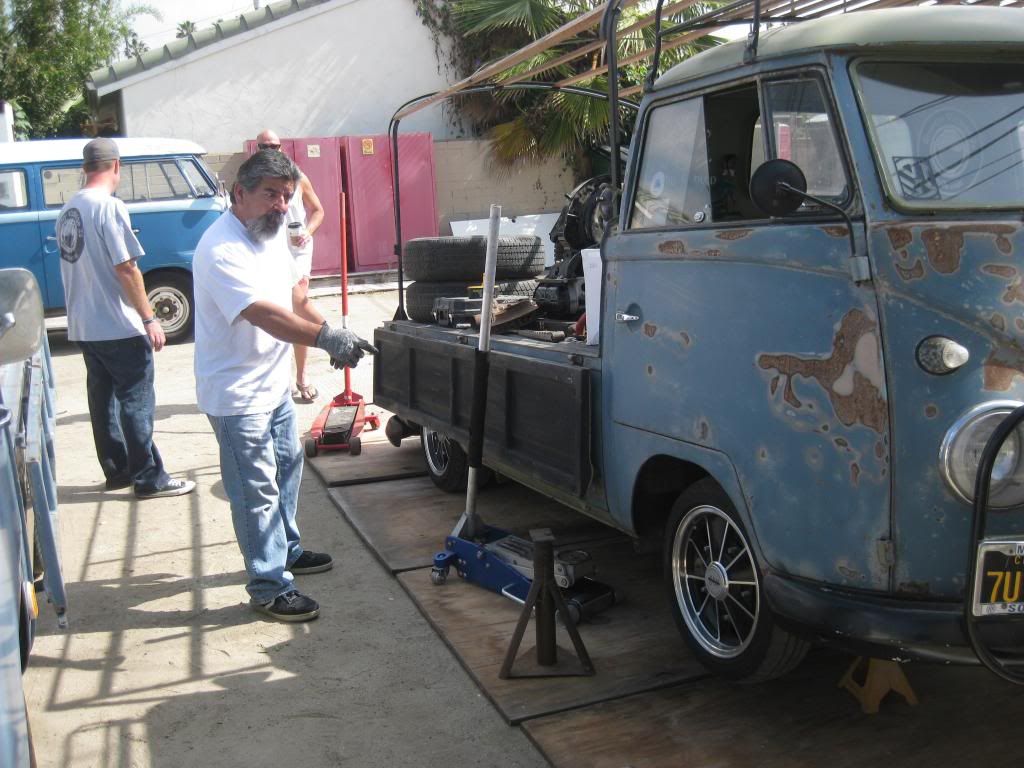 One of the spots Heime took care of, he also did work on the door.
Out with the old!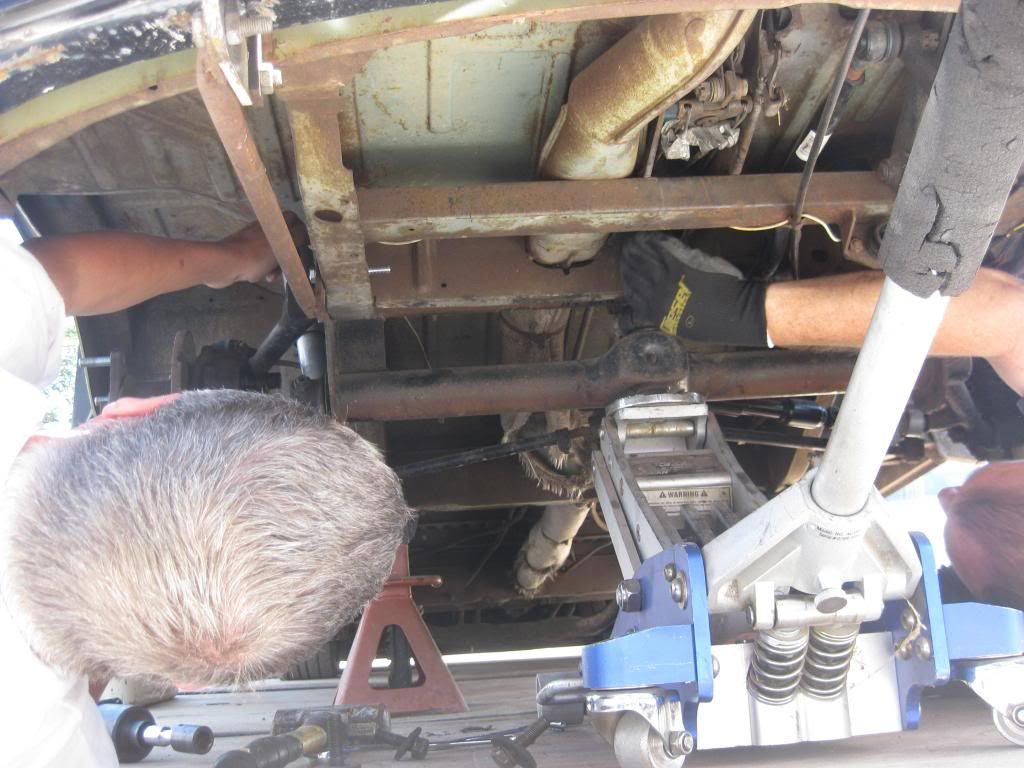 Taking care of a minor adjustment!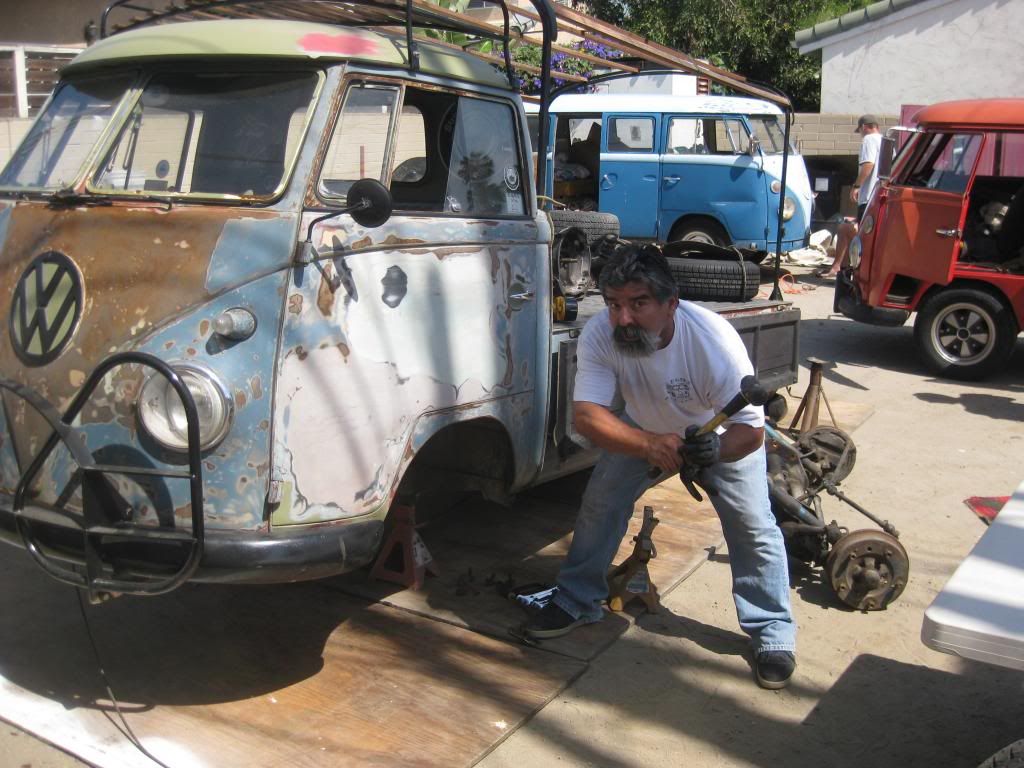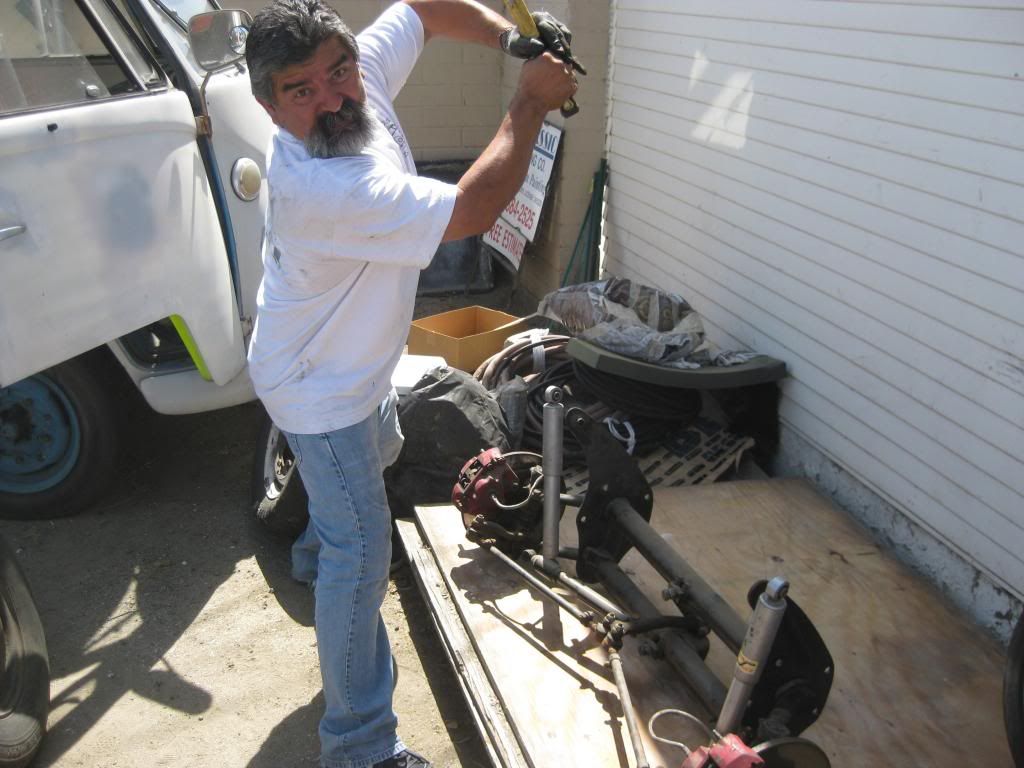 The "new" stock height front beam!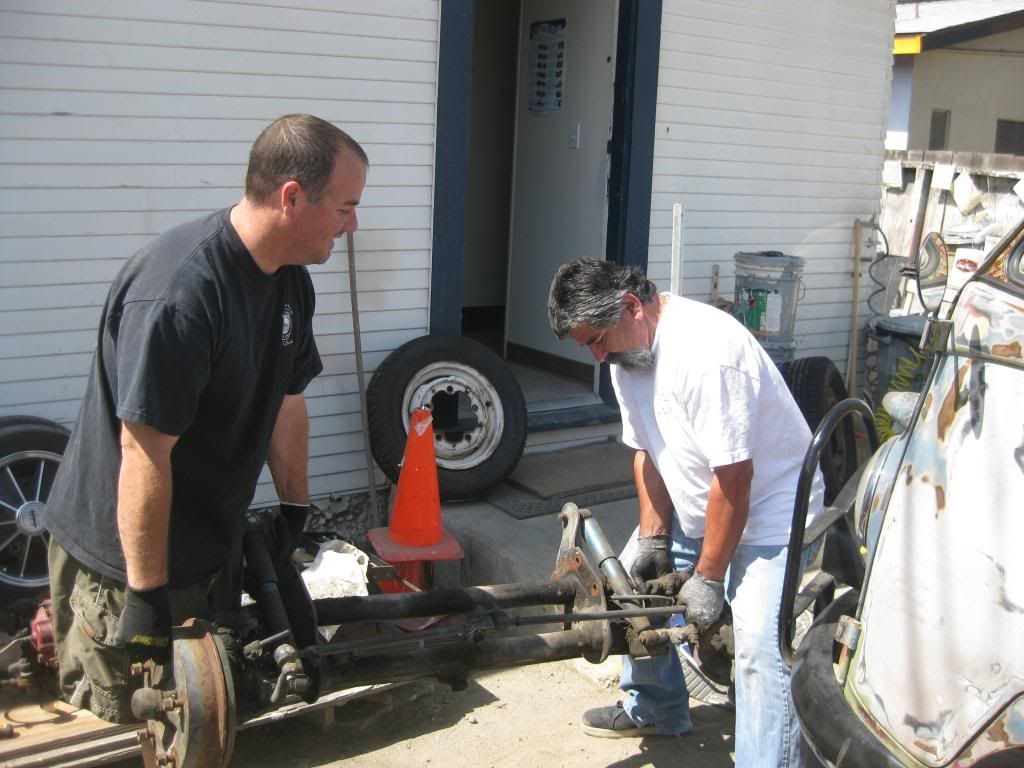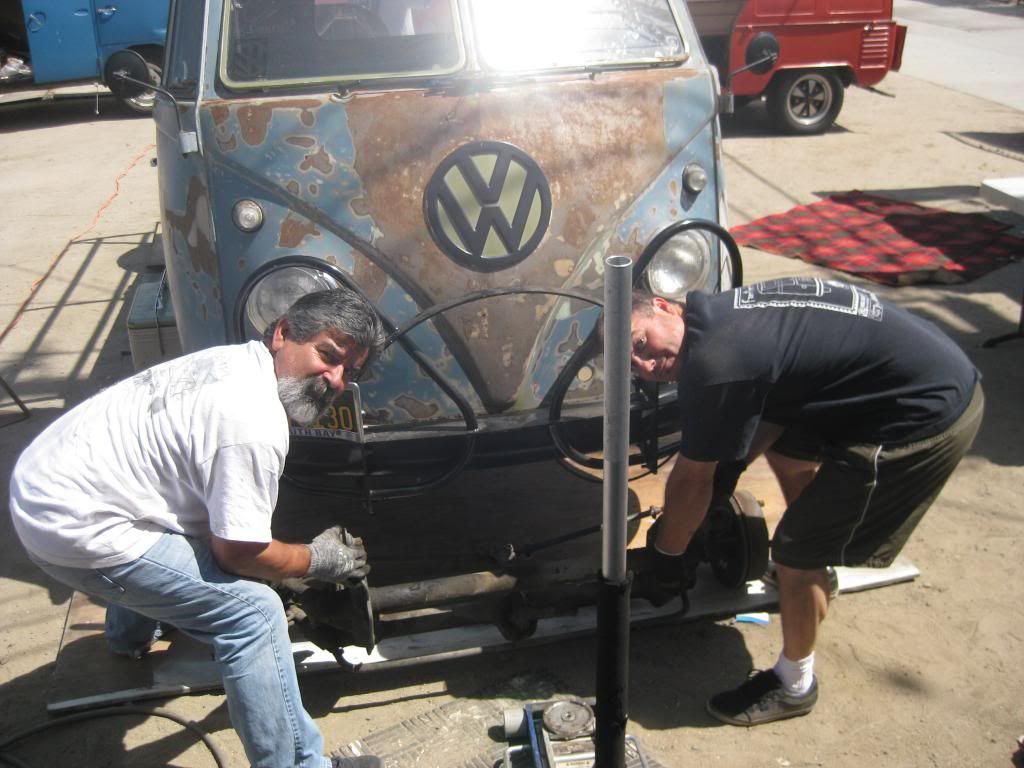 Out with the small in with the Tall!!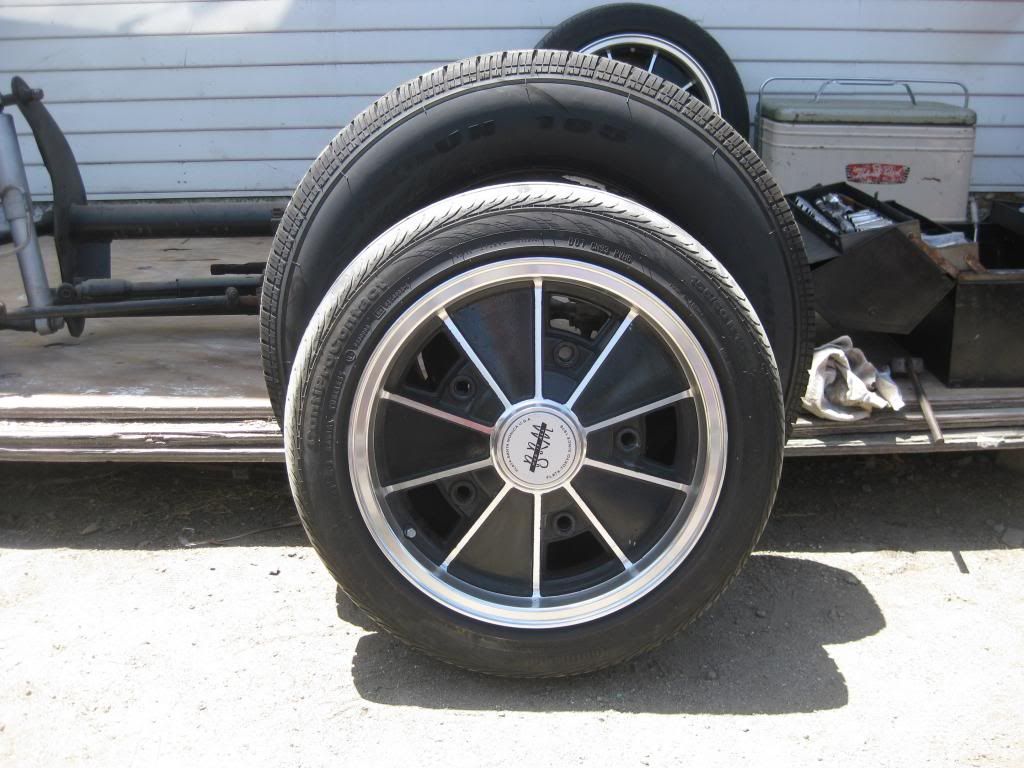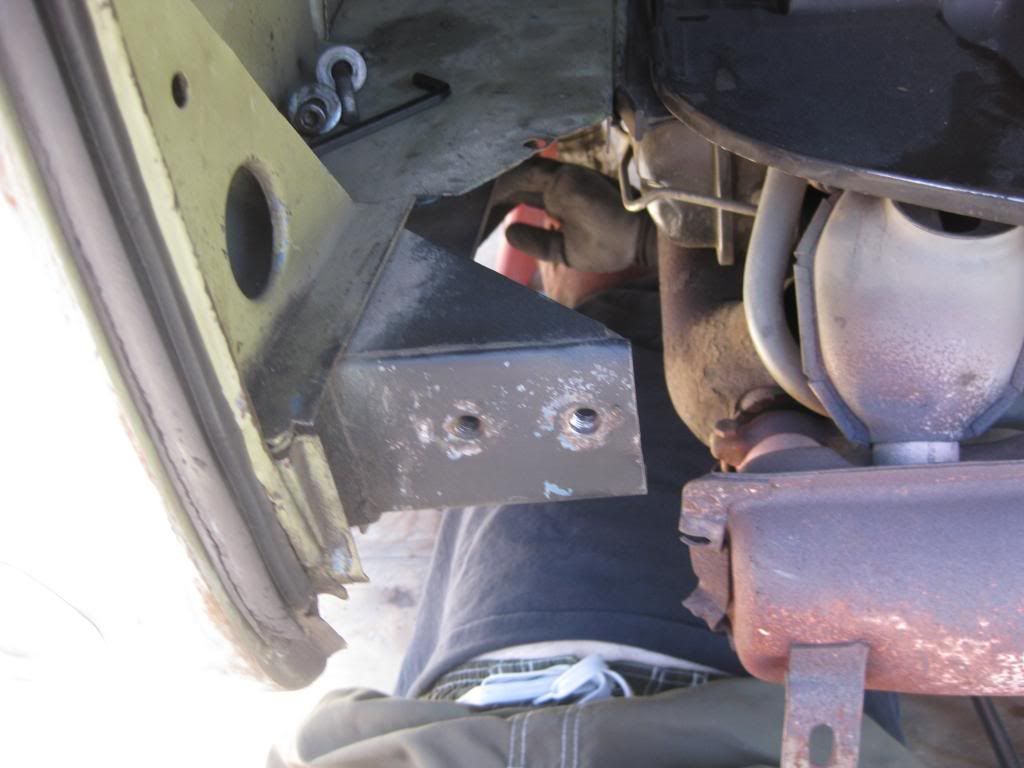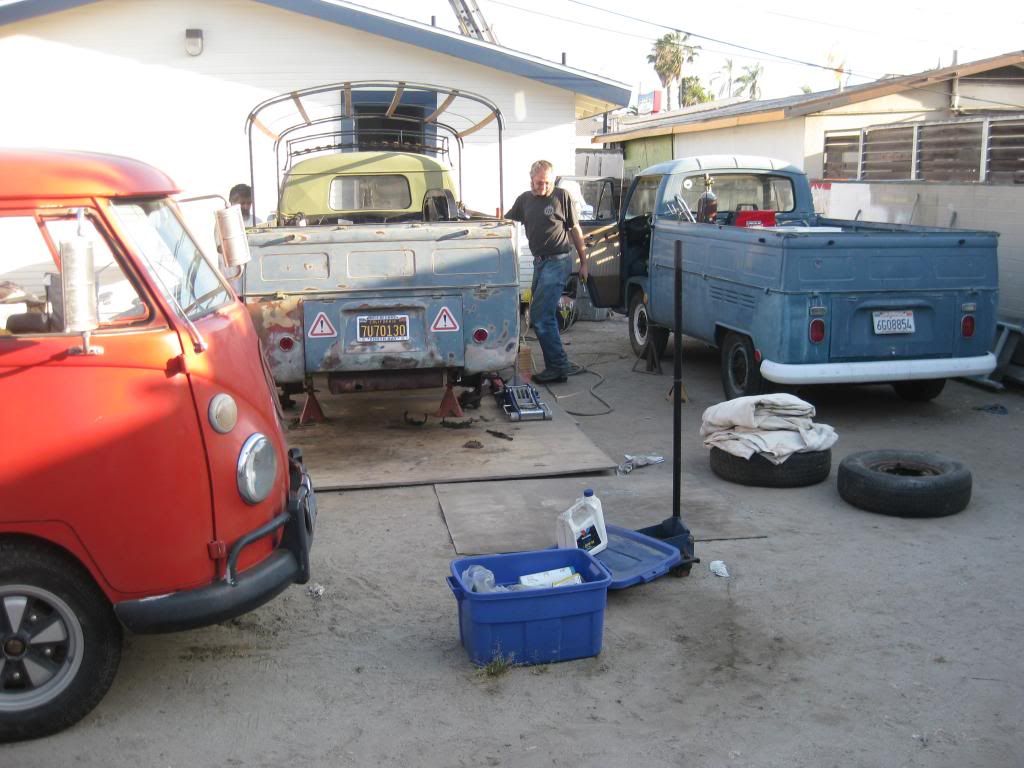 You won't catch me with my shirt off!!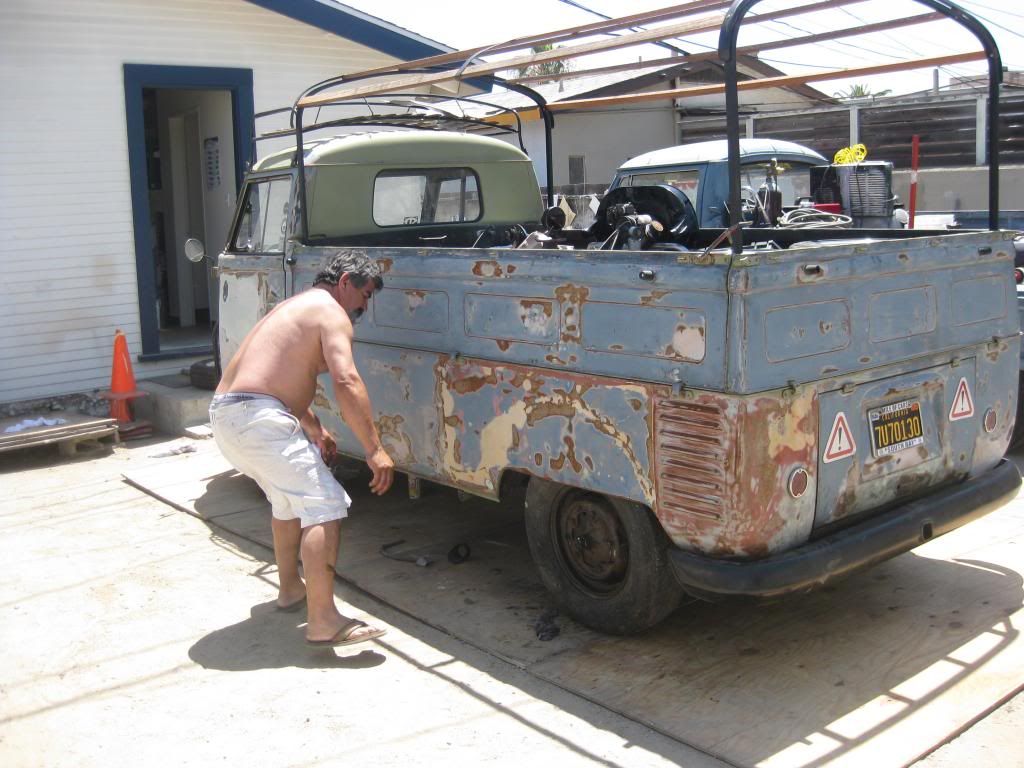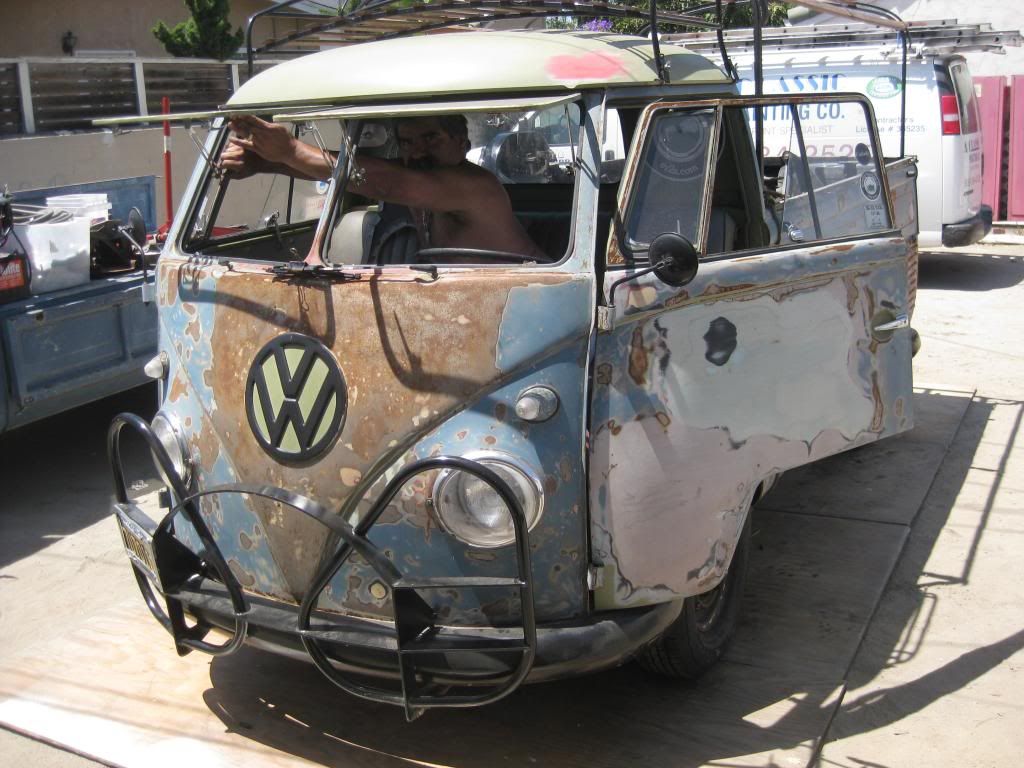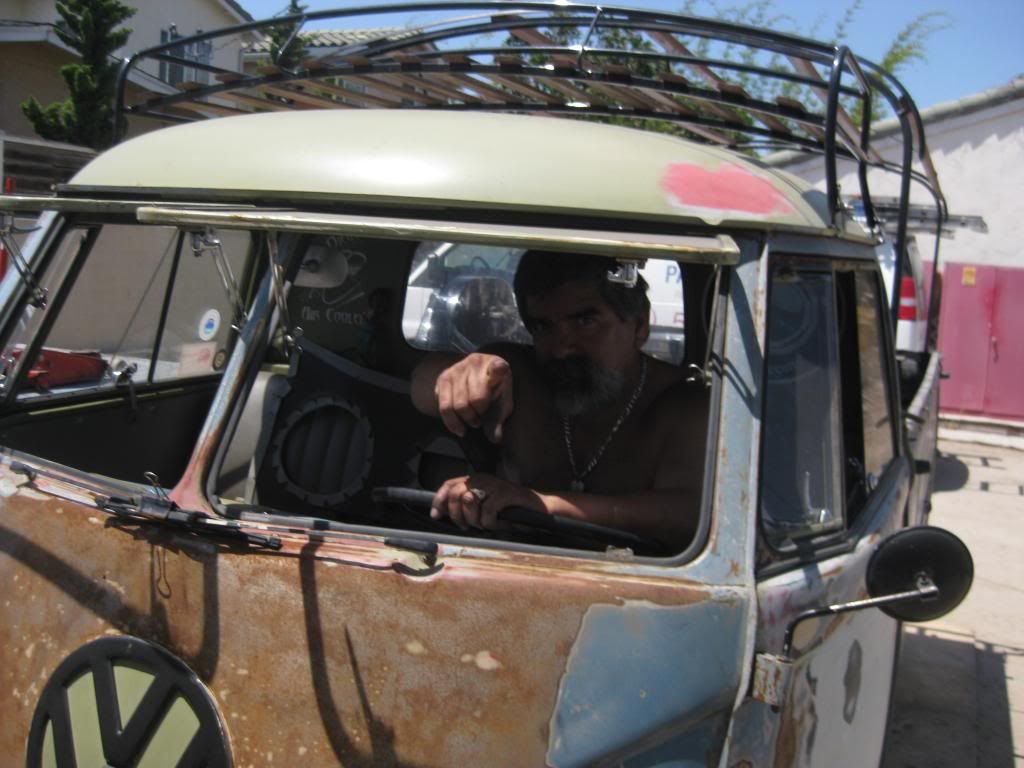 Thanks for all the help!