UP DATE ON BILL'S FRONT LOWER SKIN REPLACEMENT!

Round 2!!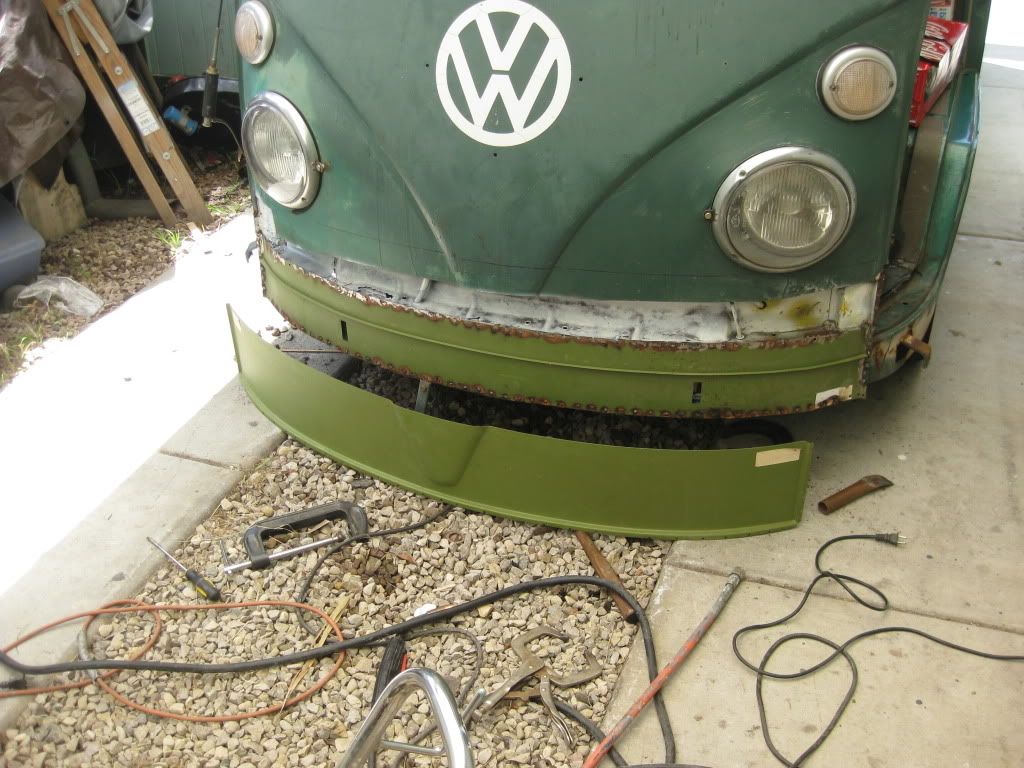 The cut out!!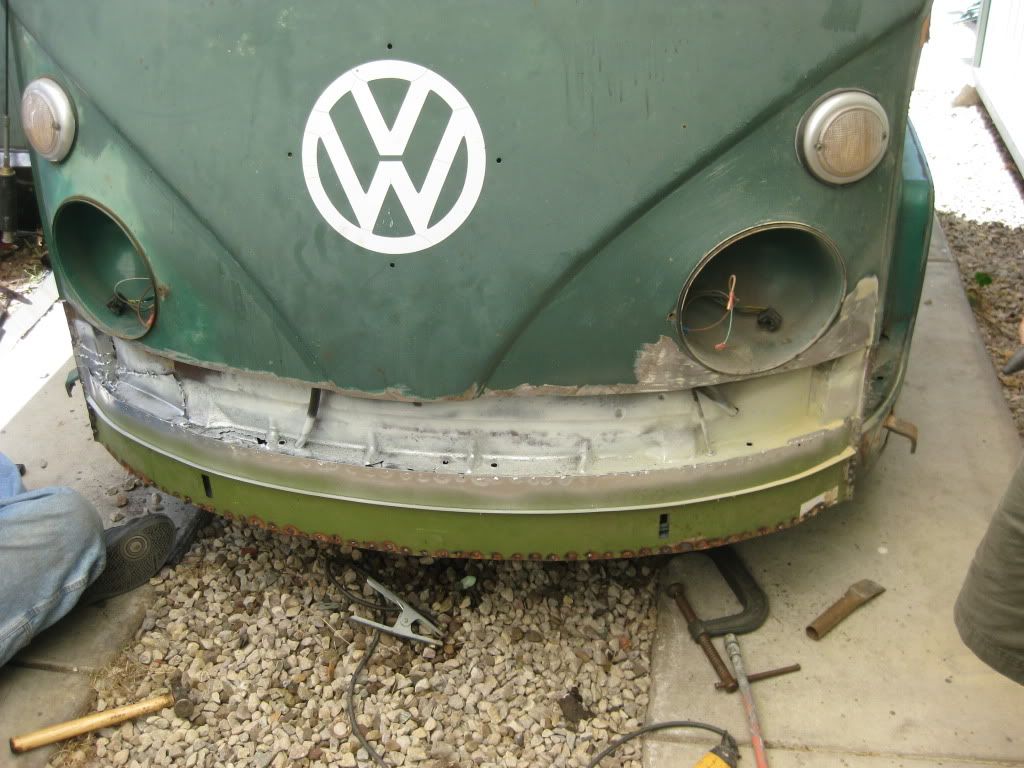 The weld in!!
We don't need no stinkin helmet!!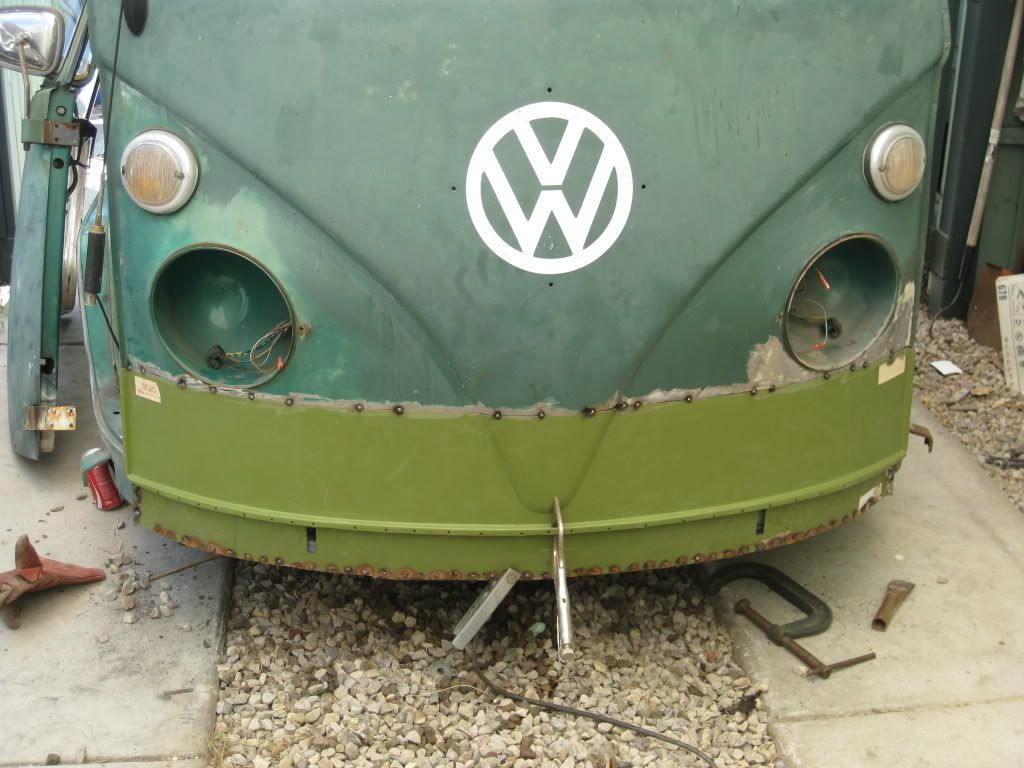 Damn I didn't get a shot of the finished product. Anyway, Bill is happy to have his nose lookin good on Kermit!!
Bill did the welding, Dan was the brains/worker bee, and I was the helper!
And now a pic of Dan's current undertaking on his so22 or is it an so23, not sure!!
The front end, or lack there of!!
I think he should start a thread on this.