VW parts for free or sell?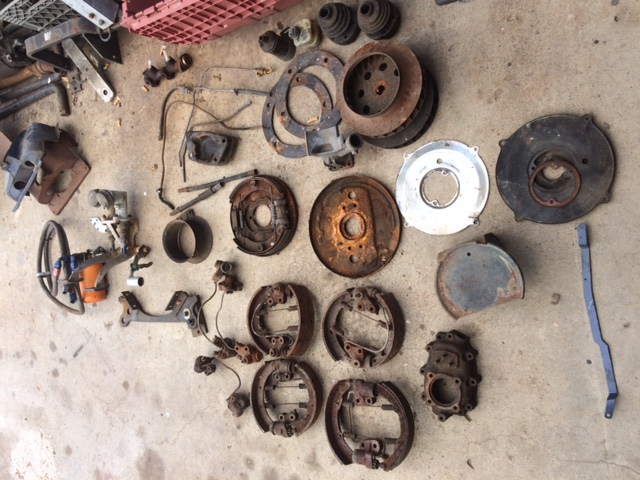 I have been collecting parts for years and I just want to get rid of a bunch of stuff.
Besides this small stuff laying on the ground I have 3 Bus gas tanks, 2 bay window and 1 early Bus and I think 1 early Bug/Ghia tank.(60's)
I have lots of brake drums, cylinders with lines and adjusters, brake springs, a shifter, probably more than 1, a towel bar. a box of bay window stuff, lots of those hard to get things when you need it stuff.
I should gather it all and sell it on ebay or CL or drag it to a swap meet but I just don't want to.
I will try to get more pictures as I dig out some more.
If you want any of these things or you are looking for something I might have let me know.
If you want to help me dig out some boxes you might find something you need.
Besides the VW stuff I have some Chevy, Harley and other things I want to get rid of.
I'm tempted to start throwing stuff into a dumpster but I know somebody needs or will need these things someday.
I just don't want to try and find them.