Just a quick heads up on this. I see that you welded in new metal on your windshields.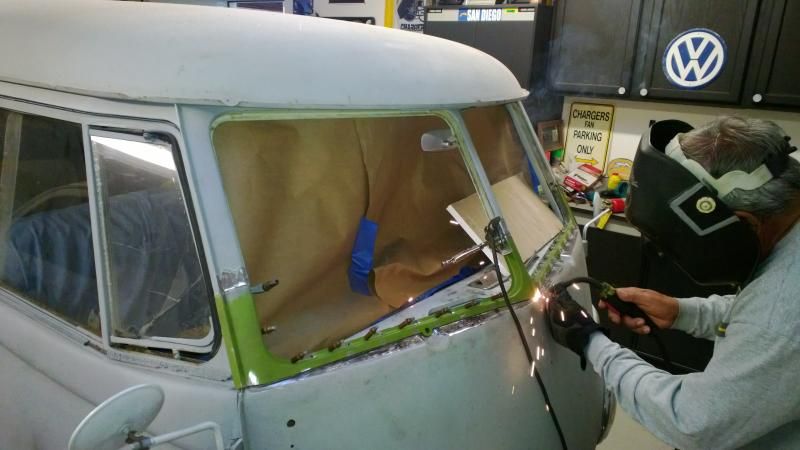 This was done on one of my buses and I found out the hard way that when I bought new safaris the they would NOT close because the widows were about 1/16" of an inch too long. The window frames had shrunk, do to the new metal installed. I had to have the frames and glass re-cut short so the safaris would close. This was in 1986 and added $200.00 (not counting shipping both ways) on top of the $700.00 I paid for the safaris that I bought from the Bus Boys.
I'm not saying yours will shrink, but you might want to check measurements before purchasing a new or used set.