I found this toaster buried in the garage,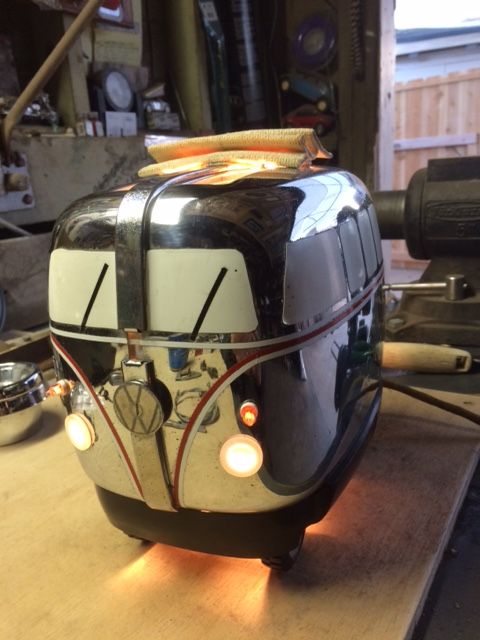 It was in the house for years by the window, the patina, (Rust) was taking over and at some point it got put in the garage. I spent about a half hour cleaning it up.
What gifts have you received or stolen from Christmas parties past?